Cletis Cozart
Monday, August 21, 2017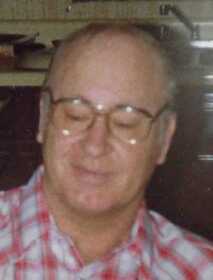 TRUMANN - Mr. Cletis Herschel Cozart, 79, of Trumann departed this life on Tuesday, August 15, 2017 at St. Bernards Medical Center in Jonesboro, Ark. He was born Tuesday, June 7, 1938 in Success, Ark., to the late Ervin and Ella Anderson Cozart and lived most of his lifetime in Trumann. He was a retired Singer employee and owner of a lawn and landscape service and a member of Red Oak Baptist Church. He was preceded in death by two sisters, one brother and his parents.
He is survived by his wife of 37 years, Geraldine Galloway Cozart of the home; one son, Logan Cozart; two daughters, Becky McCranie of Melbourne, Ark., and Julie Ranswiler of Broken Arrow, OK; five sisters, Floy Cozart, Linda Cozart, Faye Mitchell, Bonnie Cartwright, and Glenna Johnson all of Mountain View, Mo.; seven grandchildren, ten great-grandchildren and 1 great-great grandchild.
Funeral services were held August 18th in the chapel of Thompson Funeral Home of Trumann with Rev. Mark Constant officiating. Burial followed at Jonesboro Memorial Park Cemetery in Jonesboro.
Pallbearers were Ronny Dewailly, Troy Brooks, Jimmy Tucker, Tony Coke and Tommy Kirkland.
An online register book can be signed at www.thompsonfuneralhome.net.