Lions Club hears about 4H-Shooting Sports
Friday, August 25, 2017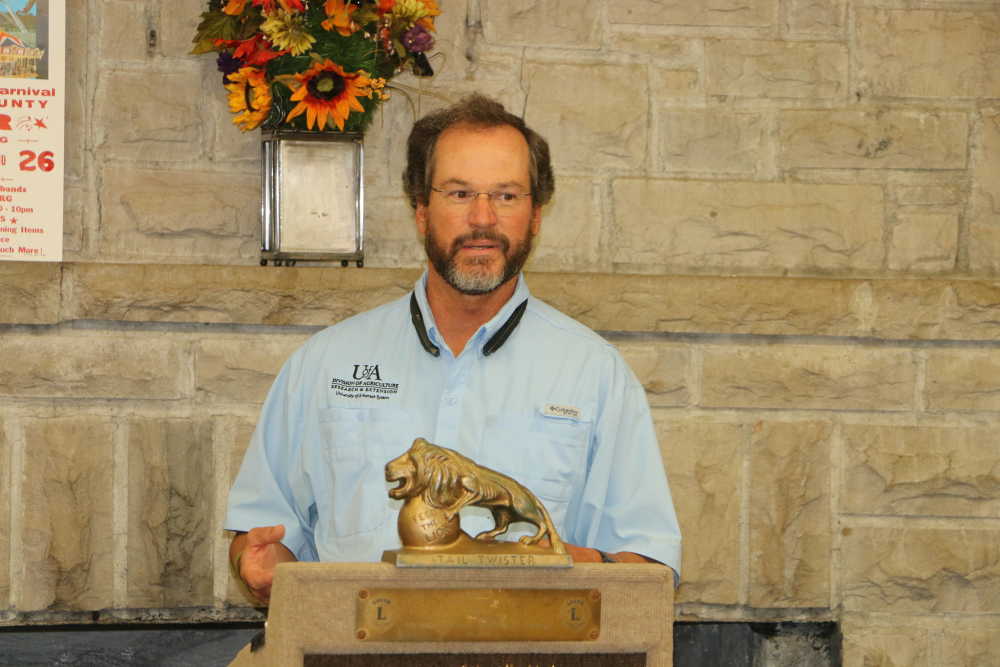 Craig Allen, coach of the 4H-Shooting Sports team, was the guest speaker at the Trumann Lions Club's last Wednesday.
Allen said the program as 14 kids, and they field two senior high and one junior high team. The kids are from all over the county, and they have two events at the state level. The first event is the Youth Hunter Education event that has eight events, four shooting and four skills events. The shooting events are .22 rifle, shotgun sporting clays, muzzleloader, and archery. The skills tests are hunter responsibility, hunter safety trail, orienteering (use of a map and compass), and wildlife identification. Harrisburg's Austin Byrd finished in second place in the shotgun event for the junior high team as Valley View's Devon Allen and Trumann's John Dunman finished third and sixth respectively in the senior high division. Allen was second in shotgun, second in hunter safety trail and third in .22 rifle. Dunman won the 2017 Sportsmanship Award as the senior high team finished fourth, 16 points out of qualifying for the national even in New Mexico. Allen and Dunman did attend the New Mexico event finishing 14th and 27th respectively out of 176 participants.
At the state range event, which is more of a bullseye competition. The events included .22 rifle, shotgun, muzzleloader, archery, air rifle, .22 pistol, air pistol, and a hunting skills division. The senior team finished third overall at they got first in hunting skills, second in .22 rifle, and third in air pistol. Dunman was the overall state champion as he finished second in air pistol and third in muzzleloader. Allen finished first in hunting skills, second in .22 rifle, and third in shotgun.
"The teams had a good year," Allen said. "It's a good program that keeps the kids busy and out of trouble. This program keeps the kids until they graduate high school."
Allen also spoke about the Poinsett County Fair that is running this week in Harrisburg. "We are trying to get more interest in the fair and get the attendance back up," Allen said.
Allen told the group that they will have an Agricultural Day on Friday for first through third grade kids. "We have over 500 signed up to attend that day," Allen said. Arm bands for the fair are $15 in advance or $18 at the gate.