Odas Seay
Monday, August 28, 2017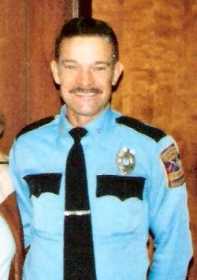 CHERRY VALLEY - Mr. Odas Luster Seay, 80, died Friday, August 18, 2017, at Wynne. He was born July 8, 1937 at Lake City to Willie and Thelma Lee (Norman) Seay.
He was a member of Hydrick Baptist Church. He worked at Singer Company for 20 years, was owner of a tree service, and had been a radio dispatcher for the Trumann Police Department.
He was preceded in death by his parents; his wife, Nana Lou Smullins Seay; a brother, Claudie Seay, and three sisters, Tilda O'Neal, Nettie Louise Seay, and Sarah Jane Seay.
He is survived by two daughters, Judy Propes of Cherry Valley and Melissa Ekman of Oak Ridge, Tenn.; two sons, Brad Seay and Brian Seay, both of Trumann; five sisters, Marge Murray of Heber Springs, Anna Lewis of Prattsville, Nancy Gammill of Jonesboro, Betty Foster of Marion, and Sheila Mullins of Newark; five brothers, Danny Seay of Judsonia, Roy Seay of Bentonville, Robert Seay of Cave Springs, Ronald Seay of Marion, and Raymond Seay of Baytown, Tex.; five grandchildren, Diana Ekman, Daria Seay, Zachary Seay, Lee Cossey, and Kristy Jernigan; and three great-grandchildren.
Funeral services were held August 24th at Rollers-Farmer Union Funeral Home in Jonesboro with Howard Murray officiating. Burial followed at Jonesboro Memorial Park on Harrisburg Road.