Lady Wildcats win thriller over Highland
Friday, September 1, 2017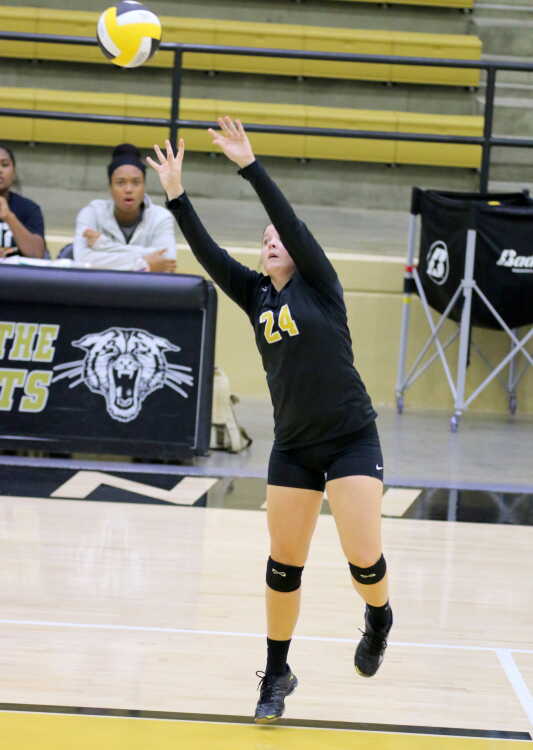 In back and forth games all night with three games needing extra points to decide a winner, the Trumann Lady Wildcats scored a 25-21 win in the fourth game to take a 3-1 win over the Highland Lady Rebels in high school volleyball action this past Monday at Wildcat Gym.
The Lady Wildcats took the opening game 26-24 before taking a 28-26 win in game two. The Lady Rebels took game three 26-28 before the Lady Wildcats held on for the win in game four.
Jana Morgan had 20 kills for Trumann on night as Hannah Craig finished with 13 kills and nine digs. Misty Moye had 33 digs, Olivia Greenwell tallied 23 digs, 14 assists and five aces while Hannah McClaughlin added 14 digs for the Lady Wildcats.
The Junior Lady Wildcats won their match 25-9 and 26-24 as the Junior B Lady Wildcats won 25-13. The seventh-grade Lady Wildcats started the night off with 25-7 and 23-8 wins.