Alford Lancaster
Wednesday, September 6, 2017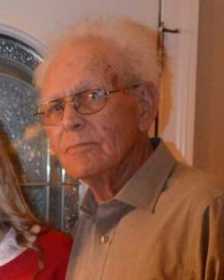 TRUMANN - Mr. Alford A. "Al" Lancaster, 80, departed this life on Monday, August 28, 2017 at NEA Baptist Hospital in Jonesboro, Ark. Mr. Lancaster was born in Cardwell, Mo. and lived most of his lifetime in Trumann. He was retired from Roach Mfg., a veteran of the U.S. Marine Corps and a member of Eastside Baptist Church. He was preceded in death by one daughter, Lavonda Jean Lancaster; two brothers, Robert Lancaster and Benny Lancaster; one sister, Evelyn Humble; and his parents, Paul and Lillian Ezell Lancaster.
Mr. Lancaster is survived by his wife 35 of years, Pat Lancaster of the home; four daughters, Flora Roberts and husband James, Pam Willbanks and husband Bobby, Donna Woolbright and husband Mark, and Teresa Cooper and husband James; one son, Timmy Byram and wife Chrisy; three sisters, Mary Cannon, Anna Schlemmer and Carla Raymond; four brothers, Paul Lancaster, Jr., Bill Lancaster, Mark Lancaster and Rob Lancaster; 14 grandchildren, and 20 great-grandchildren.
Funeral services were held August 31st in the chapel of Thompson Funeral Home with John Dillinger officiating. Burial followed in Marked Tree Cemetery in Marked Tree, Ark.
Pallbearers were Dustin Osment, Dillon Osment, Chase Cooper, Chan Cooper, Patrick Lancaster and Bryan Roberts.
An online register book can be signed at www.thompsonfuneralhome.net