Utah Watson
Wednesday, September 6, 2017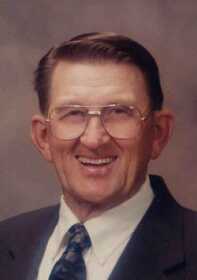 TRUMANN - Mr. Utah Calvin Watson ,92, passed away August 31, 2017 at Willowbend Nursing Center in Marion, Ark. He was born in Bay, Ark., on Feb. 12, 1925 to Milas and Essie Reed Watson. He attended school in Trumann. He was a Gunners Mate in the Navy and served on USS Cascade during WWII. He returned home to marry the love of his life Ada Alexander on Nov. 3, 1945. They moved to Michigan in 1947 and returned to Arkansas in 1968. He was a member of VFW and American Legion. He was a volunteer fireman for many years. He was a cabinet maker and built three homes. He loved the outdoors, fishing and hunting. He once said the best years of his life was on his farm in Williford, Ark. He always had a smile on his face and was a friend to everyone. He loved his family and friends and always had on open door for anyone. Mr. Watson was a member of Viva Drive Church of Christ in Trumann.
He was preceded in death by his wife of 68 years, Ada; three brothers, Buddy, William and Thomas Watson; three sisters, Floy Short, Betty Harvey and Marie Stevens.
He is survived by two daughters, Jerry (Victor) Bolinger of St. Joseph, Mich., and Donna (William) Eubanks of Marion, Ark.; three grandchildren, Todd (Shannon) James of Noblesville, Ind., Karla (Paul) Winn of Portage, Mich., and Jason Eubanks of Plano, Tex.; three great grandchildren, Ryan & Cole James and Lola Winn; one brother, Gerald Watson of Pomona, Cal.
Funeral services with military honors were held September 5th in the chapel of Thompson Funeral Home with Rev. Donna Harvey officiating. Burial will be private in Oaklawn Cemetery in Jonesboro, Ark.
An online register book can be signed at www.thompsonfuneralhome.net.