Wildcats down Hoxie in football season opener
Thursday, September 7, 2017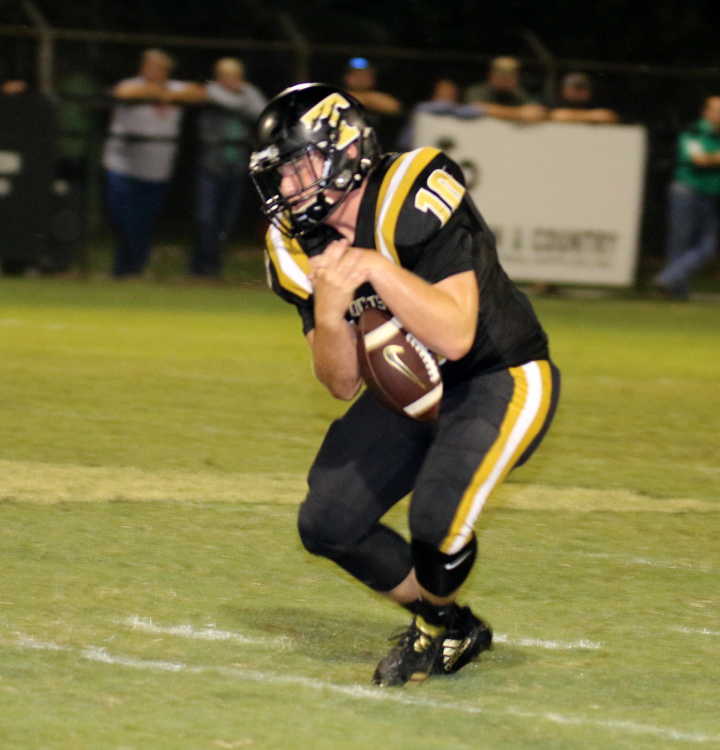 Trumann (1-0) jumped out to a 21-0 lead scoring on their first three possessions on their way to a 35-20 win over Hoxie in opening night action of high school football.
Hoxie returned the opening kick-off to the Trumann two-yard line but a penalty brought the ball back to the Hoxie 19-yard line. The Wildcats forced the Mustangs to punt as Trumann started their first possession on their own 35-yard line. After a fumbled first snap, the Wildcats used seven running plays and one passing play to find the end zone with Cade Gartman covering the last 16 yards for the score. Will White added the extra-point to make it 7-0 Trumann with 5:25 left in the first quarter. The Wildcats forced another Hoxie punt as White returned the ball to the Mustangs' 39-yard line. Trumann used five different ball carries to cover the 39 yards in six plays with Preston Heavener going the final nine yards for the touchdown. White's point-after was blocked leaving the score 13-0 Wildcats with 28 seconds left. The quarter ended with Hoxie in possession of the ball on their own 30-yard line.
Pick up a copy of the September 7 PCDT for full game story!