Debra "Kay" Hubbs
Monday, September 11, 2017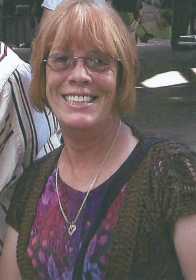 BATESVILLE – Mrs. Debra "Kay" (Nichols) Hubbs, 65, passed away Sunday, September 3, 2017. She was born July 27, 1952 in Harrisburg, Ark. She was a Christian believer. She enjoyed gardening, especially her flowers, she loved animals and had rescued several pets as strays. She was an excellent cook and loved being with her family.
She was preceded in death by her parents, Bill and Bebe Greenwood; brother, Gary Dale Nichols; two grandchildren, Faith and Lucas Bruner; nephew, Jordan Dunn and her grandparents.
She is survived by her husband, Ronald; one son, Wesley (Allison) Evans of Batesville; two daughters, Andrea (Gary) Bruner of Batesville and Sara Bobbitt and Matt Keturoskey of Mountain Home; father and step-mother, C. R. and Ouida Nichols of Lepanto; one step-son, Ronnie (Sajjal) Hubbs Jr. of Portland, Oreg.; one step-daughter, Jeannie (Jess) Heafner of Webster Groves, Mo.; one brother, Ray (Jeanette) Nichols of Cooter, Mo.; two sisters, Jeanette (Kirk) Dunn of Jonesboro and Vikki (Emmo) Hein of Memphis, Tenn.; five grandchildren, Avery Bobbitt, Abby Bobbitt, Mason Evans, Logan Evans and Kaylee Bruner; three step-grandchildren, Tyler Hubbs, Kellen Hubbs and William Heafner; several nieces, nephews, other relative and friends.
Funeral services were held September 8th at the Willis Funeral Service Chapel with Bro. Stacy Reed officiating. Burial followed at the Liberty Cemetery of the Gainsboro Community.
Pallbearers were Avery Bobbitt, Jeremy Nichols, Scott Nichols, Daniel Nichols, Nick Hein and Ed Brooks. Honorary pallbearer was Justin Dunn.
In lieu of flowers, donations may be made in memory of Mrs. Debra to St. Jude's Children's Hospital.