Shirley Rogers
Thursday, September 14, 2017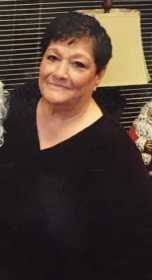 LEPANTO – Shirley Jean Rogers, 75, departed this life on September 10, 2017 at her home. She was born on August 14, 1942 to Earnest Ray and Estylee Inez Peel Pilgrim. She was a member of West Ridge Baptist Church and a volunteer at Stevens Square. She enjoyed playing cards with her sisters, baking, cooking, traveling, listening to live bands and spending time with her family and friends.
Shirley was preceded in death by her husband of 59 years, Billy Rogers; two brothers, Mack Pilgrim and V. L. Pilgrim; grandson, Andrew Rogers; daughter-in-law, Patricia Rogers and her parents.
She is survived by one son, Billy Rogers, Jr. of Tyronza; three daughters, Judy Sipes of Lepanto, Lorie (Jack) Sharp of Etowah and Diana Rogers of Lepanto; three sisters, Joyce Gatlin, Betty Rogers, and Paulette Stovall all of Lepanto; six grandchildren, Shawn (Jessica) Rogers, Kayla Rogers, Carly Rogers, Kenny (Lee-Anna) Rogers, Tiffany (Dwayne) Russell and Trevor Rogers; and five great-grandchildren, Scotty Russell, Drake Rogers, Bentley Russell, Rhett Rogers and Sawyer Rogers.
Funeral services were held September 13th at Murphy Funeral Home in Lepanto. Interment followed at Potter Memorial Cemetery in Lepanto.