Junior Warriors get road win over rival Marked Tree
Thursday, September 14, 2017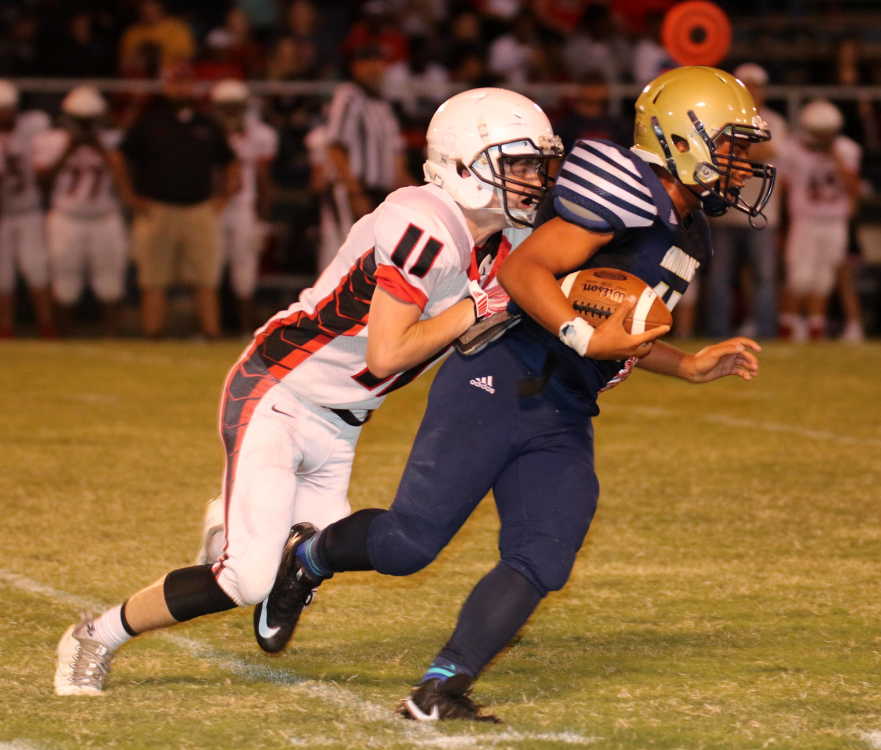 EPC (1-1) scored on five big plays and used another big play to set up a fifth score as the Junior Warriors downed rival Marked Tree (0-1) 38-6 this past Thursday in junior high football action at Don Lovell Memorial Field in Marked Tree.
The Junior Warriors started their first series at their on 35 after the Marked Tree kick-off went out of bounds. EPC quarterback Preston Rains was flushed from the pocket before being hit and fumbling the ball with Junior Indian BJ Marshall picking up the ball and returning it to the EPC 30 yard line. Marked Tree moved the ball to the Junior Warriors 24-yard line where a fourth and four run lost two yards giving the ball to the Junior Warriors at their own 26-yard line with 5:05 left. Austin Baker took a hand-off and hit the left sideline going 74 yards for the score breaking a couple tackles along the way. Rains ran in the two-point conversion making it 8-0 Junior Warriors with 4:42 left. The Junior Indians could only gain five yards on their next series before being forced to punt the ball away. Baker fielded the punt, hit the sideline again and galloped 45 yards for the EPC touchdown. Kade Jennings was stopped short on the two-point run leaving the score 14-0 Junior Warriors with 2:00 left. Caleb Edwards returned the ensuing kick-off out to the Marked Tree 34-yard line where the Juniors Indians would start their next series. The Marked Tree offense only gained two yards and were forced to punt the ball away again. Barry Rossell, Jr. fielded the punt and was tackled immediately at the his own 49-yard line with 42 seconds left in the first quarter. The quarter ended with the score 14-0 EPC.
Full article in September 14 edition of PCDT!