Junior Indians fall in conference play
Thursday, September 21, 2017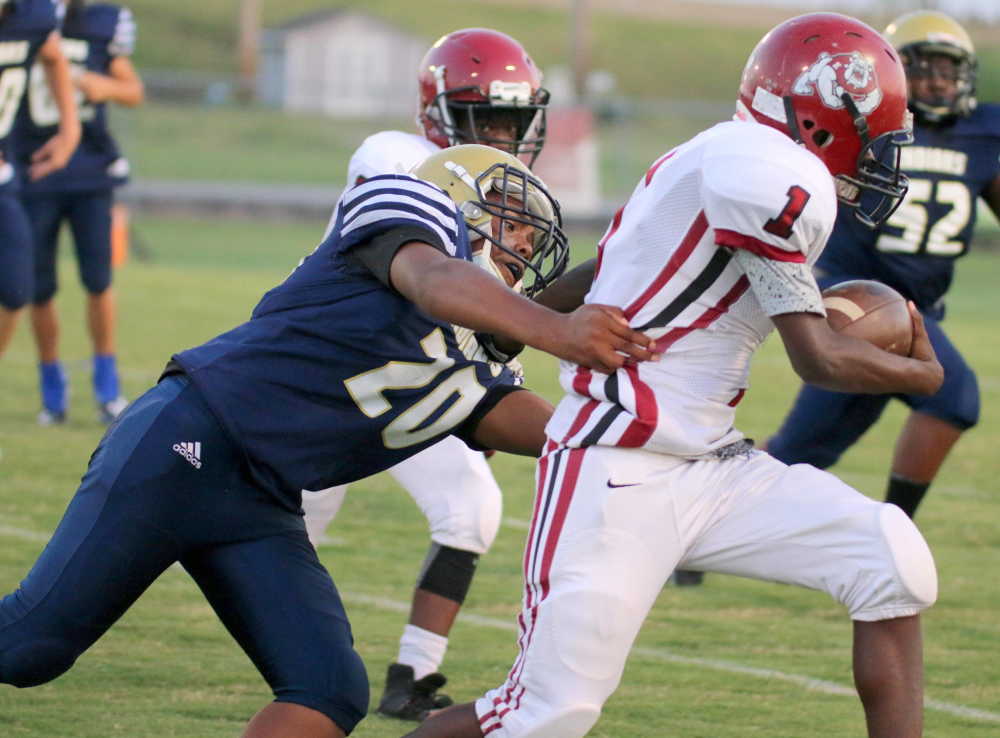 Marked Tree (0-2, 0-2) fell behind early to the Earle Junior Bulldogs and could never recover as they lost 50-20 last Thursday at Don Lovell Memorial Field in Marked Tree.
The Junior Indians won the toss and deferred to the second half. Earle returned the kick-off to the Marked Tree 30-yard line where it took two plays for the Junior Bulldogs to find the end zone to make it 6-0. The two-point pass play was no good with 7:10 left in the quarter. Marked Tree started their first drive on their own 34-yard line and after loss yardage on second and third downs, the Junior Indians were forced to punt. David Gilley fumbled the snap and rushed to get the punt off with the ball coming to rest on the Marked Tree 15-yard line. The Junior Bulldogs took advantage of the short punt as they scored again with 2:18 left. The two-point run was good making the score 14-0 Earle. The Junior Indians started their next drive on their own 25-yard line and moved the ball to the 40-yard line as the first quarter ended with Earle leading 14-0.
Full game article in September 21 edition of the Democrat Tribune.