Big second half carries EPC to victory
Thursday, September 21, 2017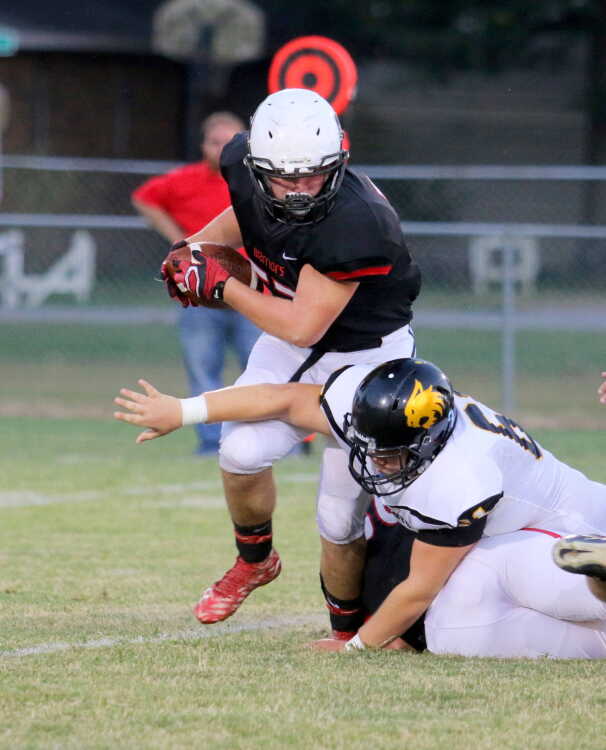 EPC (3-0) scored 30 points in the second half on their way to a 38-8 win over Corning in their final tune-up before conference play begins in week four against rival Marked Tree.
Corning went three and out on their first series as they punted the ball to EPC with 10:38 left. The Warriors were also forced to punt the ball on their first series as Corning got a great rush and blocked Hunter Taylor's punt recovering the EPC 19-yard line. The Warrior's stiffened and forced a fumble that James Lard recovered at the Warriors' 17-yard line with 8:24 left. EPC could not capitalize on the turnover as they punted the ball back to the Bobcats. Trey Howard stepped in front of a Corning pass and returned it to the Bobcats' 35-yard line with 6:08 left. Andrew Harston hit Jonathan Gilmore with a pass to the 15-yard line only to see Corning stop Harston short on a fourth and seven play that gave the ball back to Corning with 4:23 left. The Bobcats converted a fourth-down play to keep the drive alive. The game got a little ugly as a fight broke out that caused the ejection of two EPC players and one Corning player. After the penalty was assessed on EPC the ball was on the Warriors' 43-yard line. The Bobcats moved the ball to the 31-yard line as the quarter ended with the score 0-0.
Complete game story in September 21 edition of the PCDT!