Stepping Stone Sanctuary unveils food storage building
Thursday, September 28, 2017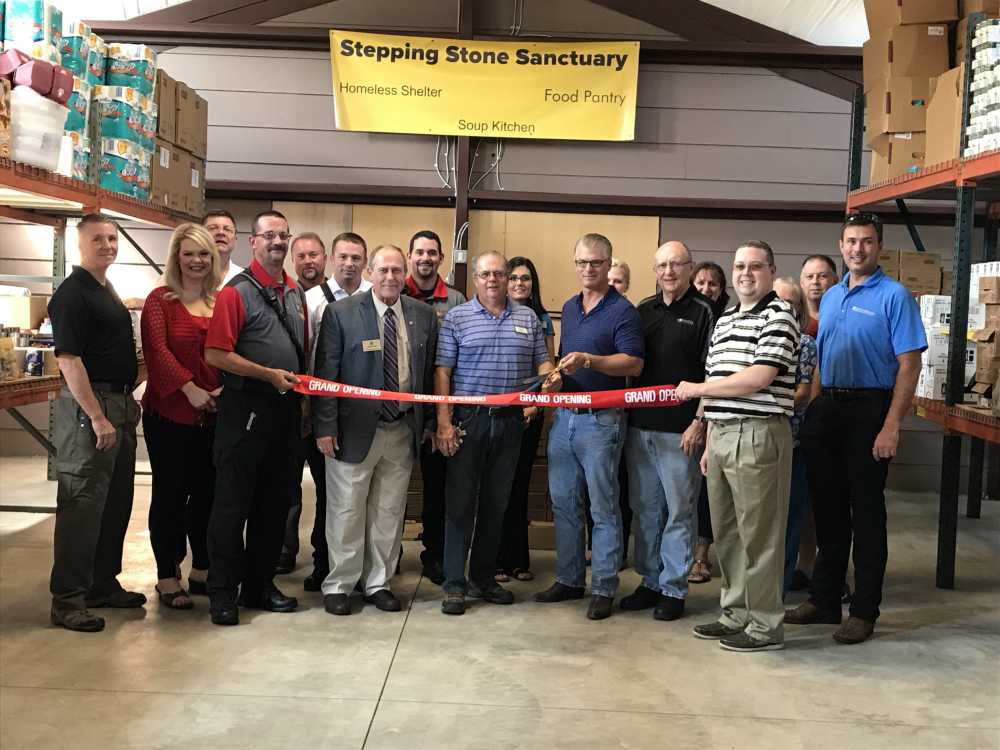 Members of the Trumann Chamber of Commerce toured Stepping Stone Sanctuary's newly built dry food storage facility last Thursday. The tour of the grounds showed just how much the homeless shelter/food pantry has grown since opening in the spring of last year.
Director Jeff Weaver said a donation from the Sims-Swinford family made the construction of the new storage facility possible. "We're going to be able to store more food and hand out more food," Weaver said. He said they pick up regular food donations from several places such as Aldi and Walmart, and the newest of which is Country Mart.
He added that on the days they hand out food, cars are lined up for 5-6 blocks, and the food goes fast. "We've handed out 8,000 pounds of food in 15 minutes," Weaver said.
The room that used to house dry storage is now a workout room where Weaver, who is also a pastor, said he has a Christian workout with the residents where they exercise and talk about God. All residents go through onsite counseling, and the shelter works with them to get them back on their feet and into employment again. The shelter also serves three meals a day--lunch is open to anyone in the community--and give out emergency food boxes. Weaver said they have also begun filling backpacks with food for the school every week.
In addition to the dry storage building, Weaver showed off a separate building which serves as a huge cooler and walk-in freezer. They are also working on putting greenhouses up, some of which were donated from Cedar Park Elementary when they moved to the new faciltiy. Weaver said the goal is to get five or six greenhouses put up to raise enough produce to employee 15 people. The shelter has also purchased the Focus Inc. building next door, which he said will serve as a facility for women and children.
"It keeps getting bigger and bigger," Weaver said.