Turnovers, special teams costly in Indians loss
Thursday, October 5, 2017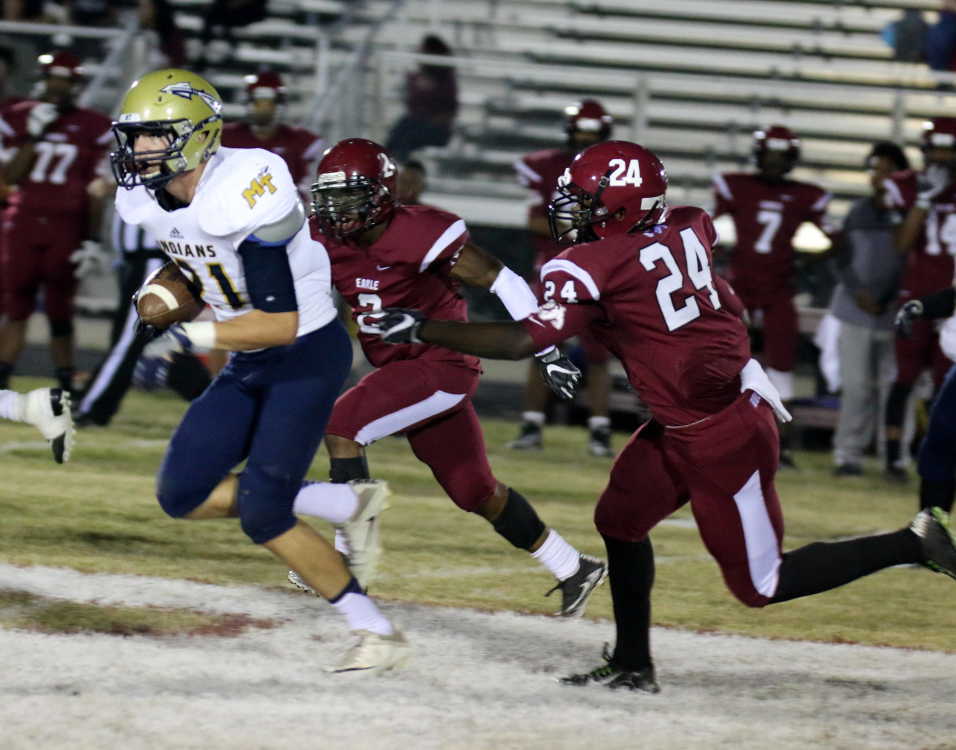 Marked Tree (2-3, 0-2) gave up two touchdowns on turnovers, one on a kick-off return as a blocked punt led to another as the Indians lost to Earle 61-6 this past Friday night in Earle.
Earle took the early 6-0 lead as they returned the opening kick-off 95 yards for a touchdown. The two-point conversion play was no good with 11:39 left. Marked Tree was forced to punt on their first series as the Bulldogs blocked punt as they took possession at the Indians' 10-yard line with 10:42 left. Earle scored on a fourth and goal play to make it 12-0. The two-point conversion run was good to make the score 14-0 Earle with 8:53 left in the first quarter. Marked Tree couldn't capitalize on a short kick-off as they punted the ball back to the Bulldogs with 6:25 left. Paul Coleman came up with a big sack on fourth down that gave the ball back to Marked Tree on their own 24-yard line with 4:27 left. Booker hit Jack Brown with a pass to the 41-yard line before the Indians came up short on fourth down turning the ball over on downs with 1:48 left. Earle coughed up the ball after a pass completion as Jack Brown came up with the fumble recovery for Marked Tree on their own 40-yard line. Earle stepped in front of a Julian Booker pass and returned it 56 yards for a touchdown to make the score 20-0. The two-point conversion was good making it 22-0 Earle with 26 seconds left. Michael Williams returned the ensuing kick-off to the Marked Tree 29-yard before the quarter ended during the Indians' drive with Earle up 22-0.
Complete game story in October 5 edition of the PCDT on newsstands now!