David Byram
Tuesday, October 10, 2017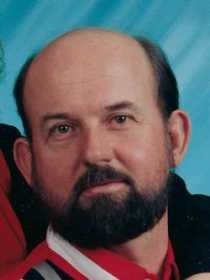 EVENING SHADE - Mr. David Wayne Byram, 63, departed this life Tuesday, October 3, 2017 at the family residence. He was born Tuesday, July 20, 1954 in Jonesboro, Ark., and lived in Evening Shade and was formerly of Jonesboro. He was a retired career Army Veteran and a welder and was a member of the Church of God Village Mission in Ash Flat. He was preceded in death by his father, Ollie Byram.
He is survived by his wife of 19 years, Alice Byram of the home; two sons, Christopher Byram and wife Kymberly of Paragould, Ark., and Michael Byram and wife Joyce of Bono, Ark; two daughters, Laura Davis of Paragould, Ark., and Melissa Pegg and husband Michael of Corinth, Miss., 13 grandchildren and six great-grandchildren and his mother, Mrs. Ruth Byram of Trumann.
Funeral services were held Oct. 5th in the chapel of Thompson Funeral Home in Trumann with Bro. Bill Hattenhauer and Bro. Ricky Harris officiating. Graveside services were held Oct. 6th at the Arkansas State Veterans Cemetery in Birdeye, Ark.
An online register book can be signed at www.thompsonfuneralhome.net.