Junior Warriors stay unbeaten in conference play
Thursday, October 12, 2017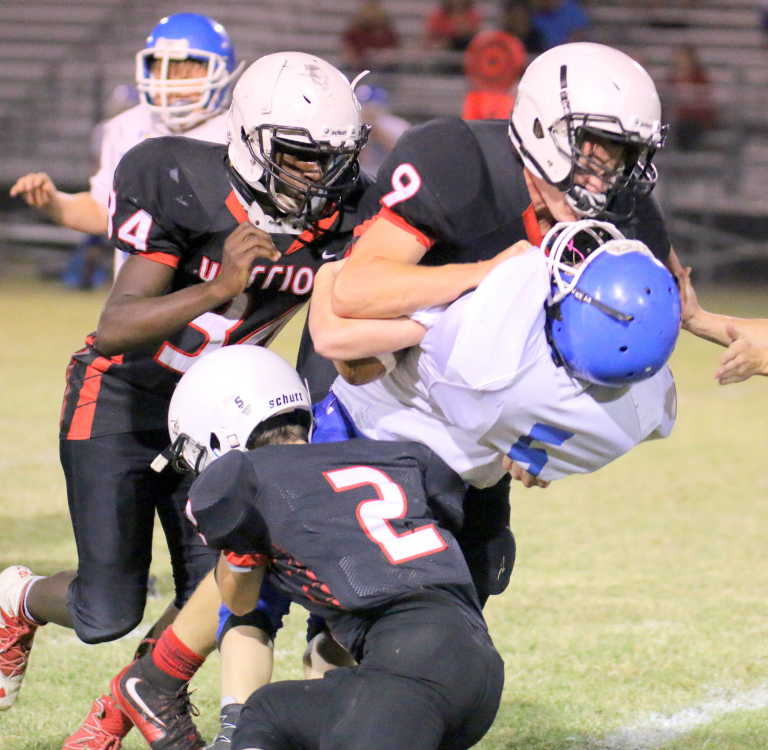 EPC (4-1, 3-0) used a big second half to blow open a close game on their way to a 40-8 win over Rector last Thursday at Warrior Field in Lepanto.
Rector won the toss and chose to receive as Joseph Baker returned the EPC kick out to the Junior Cougars 40-yard line. Rector's ground game moved the ball well and a couple of penalties on the Junior Warriors had the Junior Cougars with a first down on the EPC 20-yard line with 5:10 left. Another penalty on EPC moved the ball to the nine-yard line as John Ford Hendrix finished off the drive a couple plays later with a four yard touchdown run. Jeron Bucy ran in the two-point conversion to make it 8-0 Rector with 3:37 left. Bradley Ainsworth recovered the onside kick for EPC at the Junior Warriors 49-yard line. After an incomplete pass, Austin Baker took a speed sweep left and galloped 51 yards for the EPC touchdown. Preston Rains added the two-point conversion to make it 8-8 with 3:11 left. Baker set Rector up for their next series as he returned the kick-off out to the Junior Cougars 36-yard line. Rector moved the ball to the EPC 49-yard line as the first quarter ended.
Full game story in October 12 edition of the PCDT!