Wanda Baldwin
Thursday, October 19, 2017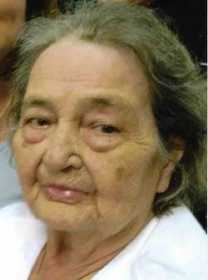 JONESBORO - Mrs. Wanda Dean Baldwin, 84, departed this life on Sunday, October 15, 2017 at St. Elizabeth Place in Jonesboro, Ark. She was born Wednesday, July 19, 1933 in Corning, Ark., and lived in Jonesboro for the last 20 years. She was a housewife and a member of Trumann First Christian Church. She was preceded in death by her husband, Gordon Baldwin, Jr., and her parents, James and Tressie Bracken.
She is survived by two daughters, Theresa Baldwin of Jonesboro, Ark., and Tina (Billy) Hogard of Biggers Reyno, Ark.; three sons, Paul (Nancy) Baldwin of Helena, Ark., Gary (Jane) Baldwin of Trumann, and Greg Baldwin of Jonesboro, Ark; one sister, Linda Dover of Thebes, Ill; one brother, Everett Bracken of Harrison, Ark.; four grandchildren, Ben (Samantha) Hogard , Zac (Jo) Hogard, Heath (Valerie) Baldwin, and Amy (Keith) Bayird; two great-grandchildren, Tyson and Carson Bayird; and ten great-great-grandchildren, Raleigh, Brooklyn, Eastin, Whitley, Elliott, Emmitt, and Etta Hogard, Justin, Lilly and Jagger Brannen.
Funeral services were held October 18 in the chapel of Thompson Funeral Home in Trumann with Leonard Harp officiating. Burial followed in Bolivar Cemetery near Harrisburg, Ark.
An online register book can be signed at www.thompsonfuneralhome.net