Earlene Wiley
Tuesday, October 24, 2017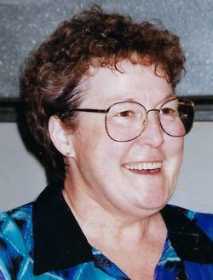 TRUMANN - Mrs. Earlene Wiley, 75, departed this life on Wednesday, October 18, 2017 at Arlington Cove in Trumann. She was born Monday, November 3, 1941 in McCormick, Ark. and lived most of her lifetime in Trumann. She was a housewife and a member of Refuge General Baptist Church. She was preceded in death by her husband, Bill Wiley; two brothers; one daughter, Phyllis Wiley Fisher; one grandson, Jonathan Wiley and her parents, Earl and Eva McLemore Gann.
She is survived by two daughters, LaQuitta Nelson and Gail Rose both of Trumann, Ark.; one sister, Mary Moon of Trumann, Ark.; one brother, James "Butch" Gann of Trumann, Ark.; three grandchildren; five great-grandchildren; and one great-great-grandson.
Funeral services were held October 20th in the chapel of Thompson Funeral Home with Rev. Bobby Brooks officiating. Burial followed at Willis Cemetery near Harrisburg, Ark.
Pallbearers were Jaramie Ross, Andy Ross, Steve Raymond, Matthew Wiley, Jason Enmon and Craig Moon. Honorary pallbearers were Adam Wiley, Jennifer Enmon, Kason Enmon, Jayden Ross and Oliver Ross.
An online register book can be signed at www.thompsonfuneralhome.net