Junior Warriors down Earle for conference title
Thursday, October 26, 2017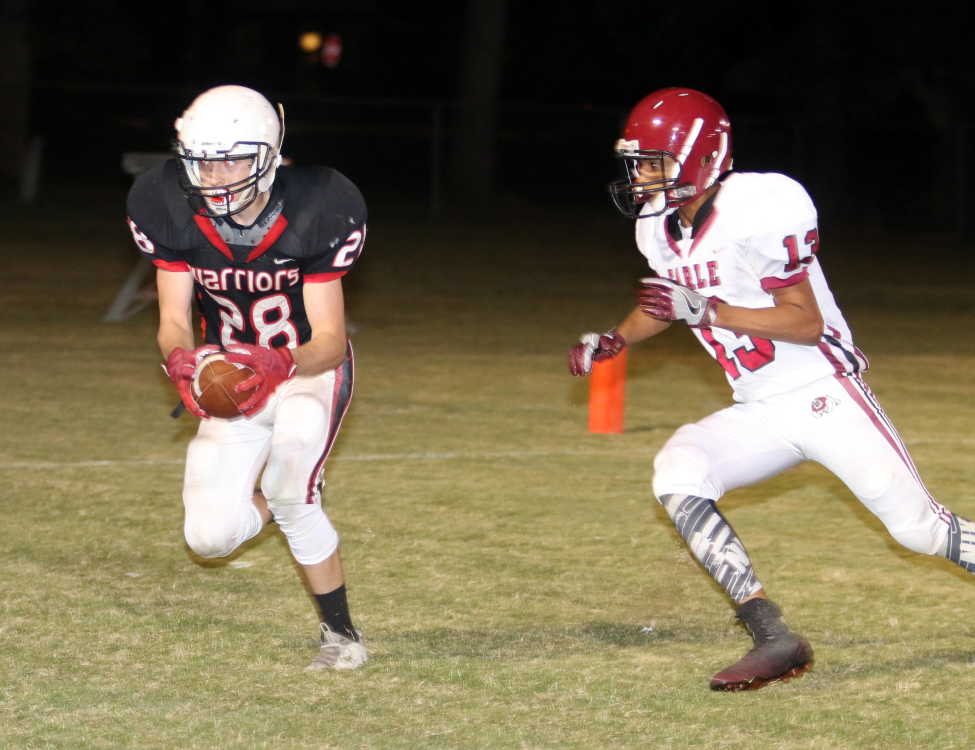 In an offensive shootout, EPC (6-1, 6-0) downed Earle 62-44 to claim the outright 2A-3 junior high conference title last Thursday in Lepanto. The title was the second title (one shared) under head coach Brandon Powell.
EPC got the ball first and found the end zone on their first drive as Gavin Constant faked the speed sweep hand-off and sprinted 71 yards down the left sideline for the score. Austin Baker ran in the the two-point conversion to make it 8-0 Junior Warriors with 5:55 left. Earle had to punt the ball away on their first possession and after a penalty on Earle, EPC started on the Junior Bulldogs' 30-yard line. Baker had two good runs in the series before finishing the drive with a 2 yard touchdown run. Josh Gilmore ran in the two-point conversion making it 16-0 with 2:37 left in the quarter. Earle got on the board with a touchdown pass with 1:10 left. The two-point try was no good leaving the score 16-6 Junior Warriors. EPC started their next drive on their own 40-yard only to see Baker gallop 23 yards to the Earle 37-yard line on the first play. The Junior Warriors moved the ball to the Earle 23-yard line before the first quarter ended with EPC leading 16-6.
Full game story in October 26 edition of the PCDT!