Harrisburg playoff hopes dashed by Westside
Thursday, October 26, 2017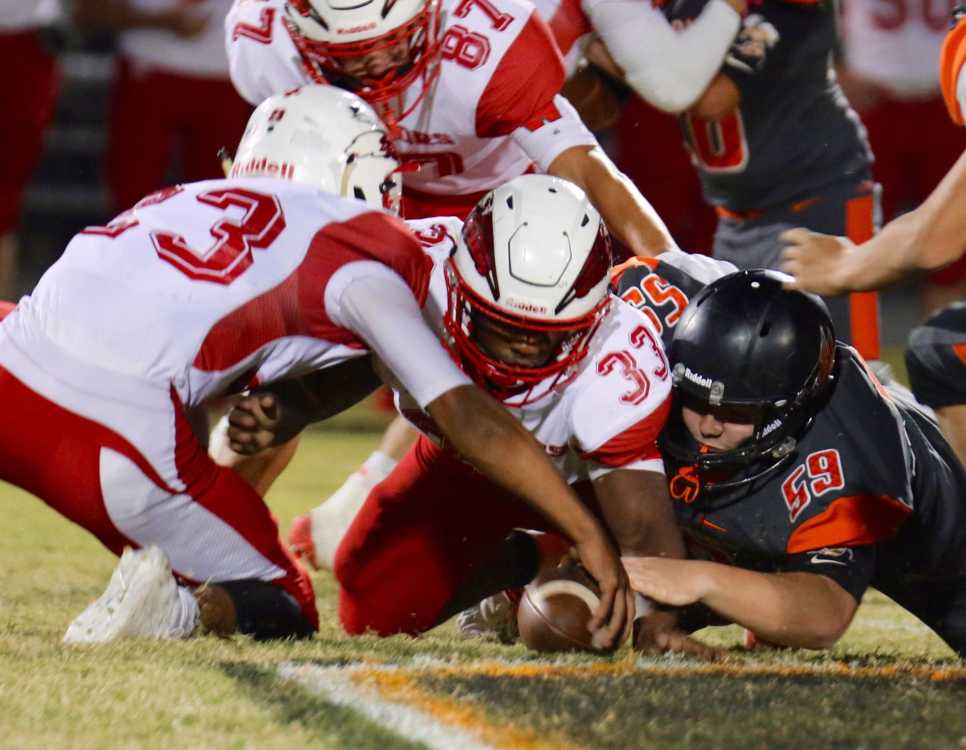 Needing two wins out of their last three games, Harrisburg (3-5, 1-4) lost 43-6 to Westside likely ending the Hornets chance for a spot in post-season play. Harrisburg will host Brookland Friday before finishing the regular season at league leader Gosnell the next week.
Harrisburg won the coin toss and elected to receive the ball. Westside's kick-off went out of bounds giving the Hornets the ball on their own 35-yard line. Harrisburg had some success throwing the ball but a sack on third down forced them to punt. Nathan Wright's kick punt out of the shotgun formation was downed at the Warriors' 15-yard line with 9:48 left. Westside moved the ball out to midfield before a big sack by Ray Michael Jones on third down made the Warriors punt the ball. Gavin Casebier returned the punt to the Harrisburg 32-yard line for the Hornets' next possession. The Hornets were offsides on the punt so the ball was moved to 27-yard line as Wright was called for intentional grounding on first down making it second and 20 after the loss of down. Harrisburg tried to get sneaky with a fake punt only to see Tayshaun Warren stopped way short of the yardage needed turning the ball over on downs at their own 30-yard line. Westside capitalized on the turnover as they drove down and scored on a touchdown pass making it 6-0. The extra-point was good to make it 7-0 Warriors with 29 seconds left in the quarter. Westside's kick sailed into the end zone for a touchback giving Harrisburg the ball on their own 20-yard line. Lance McGinnis carried the ball out the 39-yard line as the Hornets tried to run a quick play with time running down in the quarter only to see Wright sacked at the Harrisburg 33-yard line as the quarter ended with Westside up 7-0.
Complete game article in October 26 edition of the PCDT on newsstands now!