Jerry Murphy
Tuesday, October 31, 2017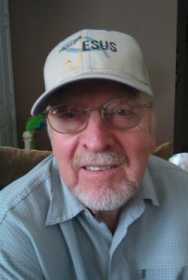 TRUMANN - Mr. Augusta Jerry Murphy, 79, departed this life on Monday, October 23, 2017 at NEA Baptist Memorial Hospital in Jonesboro, Ark. He was born August 8, 1938 in Trumann, to the late A.G. and Gladys Smith Murphy and lived most of his lifetime in Trumann. He was a retired farmer and retired employee of Trumann Housing Authority for 17 years and was a member of Church of God of Prophecy on Christy. He was preceded in death by three sisters, three brothers and his parents.
He is survived by his wife of 57 years, Bea Tackett Murphy of the home; one son, Randy Murphy and wife Christy; three daughters, Cynthia Leake and husband Mark, Angela Murphy and Christy Hogan and husband Tim; one sister, Mary Edith Sims and husband Perry; eight grandchildren and 15 great-grandchildren.
Funeral services were held October 26th at the Church of God of Prophecy of Trumann with Bro. Ronnie Tackett and Bro. Larry Tribble officiating. Burial followed at Jonesboro Memorial Park Cemetery in Jonesboro under the direction of Thompson Funeral Home of Trumann.
Pallbearers were Dray Barber, David Leake, Tim Hogan, Wesley Woodson, Troy Lairson, Kevan Leake, Nicky Meeks, Shannon Tribble, Tim Hogan, Sr., Roy Lairson, and Gary England.
An online register book can be signed at www.thompsonfuneralhome.net.