Junior Hornets fall to Brookland in conference finale in Harrisburg
Thursday, November 2, 2017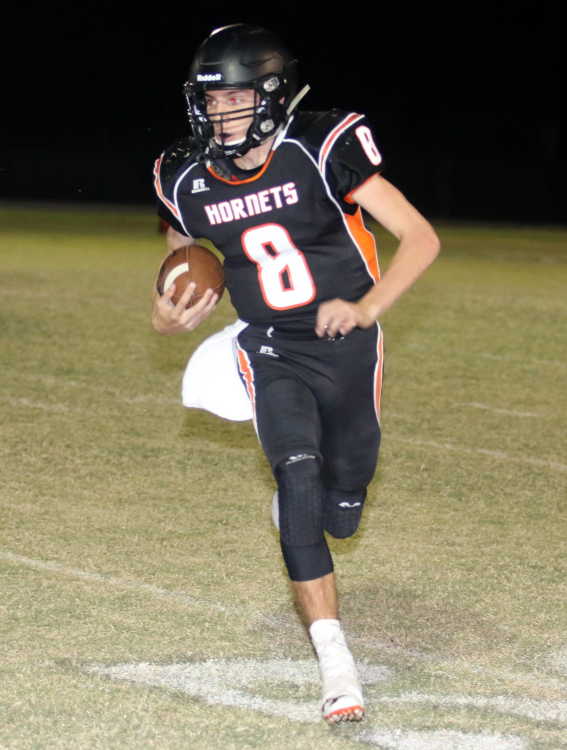 Harrisburg (3-5, 2-5) fell behind 16-0 in the first half and could never recoup as Brookland handed the Junior Hornets a 24-6 conference loss last Thursday at Hornet Stadium.
Harrisburg got the ball first as River Carter returned the opening kick-off only to have the ball stripped from his hands with Brookland recovering at the Junior Hornets' 25-yard line. The Junior Bearcats moved the ball inside the Harrisburg 10-yard as the Junior Hornets held on fourth down to take possession at their own nine-yard line with 4:41 left. Harrisburg's offense sputtered as the Junior Hornets punted with the ball being downed at the Harrisburg 34-yard line with 2:37 left. Brookland got the board just over a minute later with a 38-yard touchdown run to make it 6-0 Junior Bearcats. The two-point conversion run was good making it 8-0 with 1:18 left in the first quarter. Carter returned the kick-off out to the Harrisburg 42-yard line where the quarter would come to end after the Junior Hornets gaining no yards on their first two plays with Brookland holding an 8-0 lead.
Full game story in November 2 edition of the PCDT!