Coleman leads Marked Tree to conference win
Thursday, November 2, 2017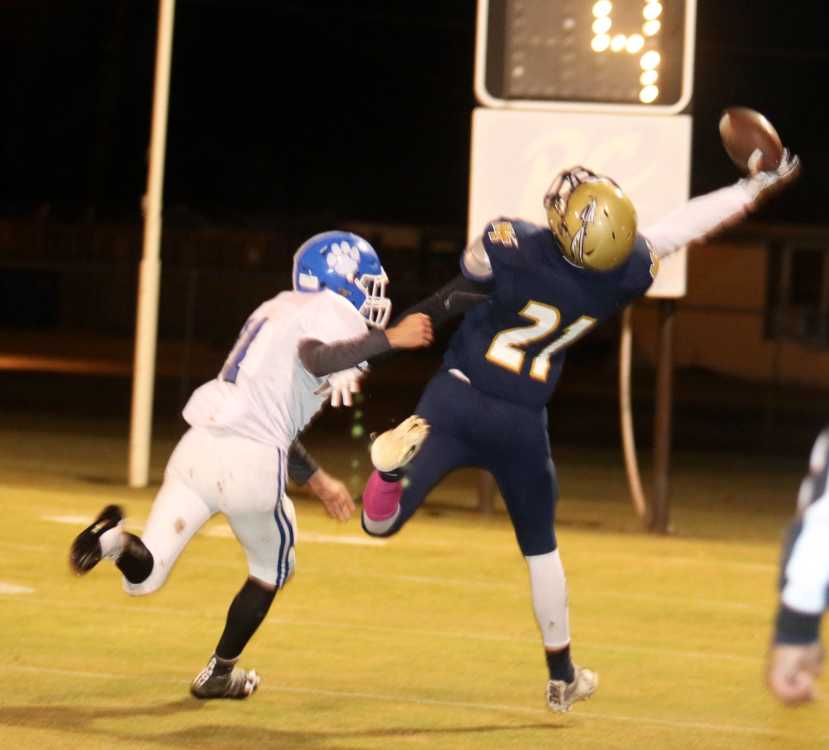 Marked Tree (6-2, 4-1) got five touchdowns from Paul Coleman as the Indians beat Rector 40-12 this past Friday at Dov Lovell Memorial Field in Marked Tree.
Rector got the ball to start the game as Parker Bucy fell on the Marked Tree squib kick as the Cougars' 40-yard line. After three plays of negative yards, Rector punted the ball with it being downed at the Marked Tree 38-yard line with 10:05 left. Gavin Lowry took a big hit after catching Julian Booker's pass on the first play coughing the ball up with Frank Herrera recovering for Rector on the Cougars' 49-yard line. Back to back sacks from Coleman and Lowry on second and third downs forced Rector to punt the ball away with Booker returning the punt to midfield. A face mask penalty on the Cougars moved the ball to the Rector 35-yard line. Coleman had a touchdown run called back for holding before Booker was hit trying to throw a pass fumbling the ball with Rector recovering at their own 49-yard line with 4:56 left. Rector moved the ball into Marked Tree territory before turning the ball over on downs at the Marked Tree 38-yard line. The Indians put together a 62 yard drive with Coleman galloping 51 yards for the touchdown with 10 seconds left. Booker found Jack Brown for the two-point conversion pass making it 8-0 Marked Tree. Conly Lockhart returned the kick-off for Rector out to his own 44-yard. The Cougars ran one play before the quarter ended with Marked Tree up 8-0.
Complete game article in November 2 PCDT on newsstands now!