Junior Hornets fall to Paragould to end season
Thursday, November 2, 2017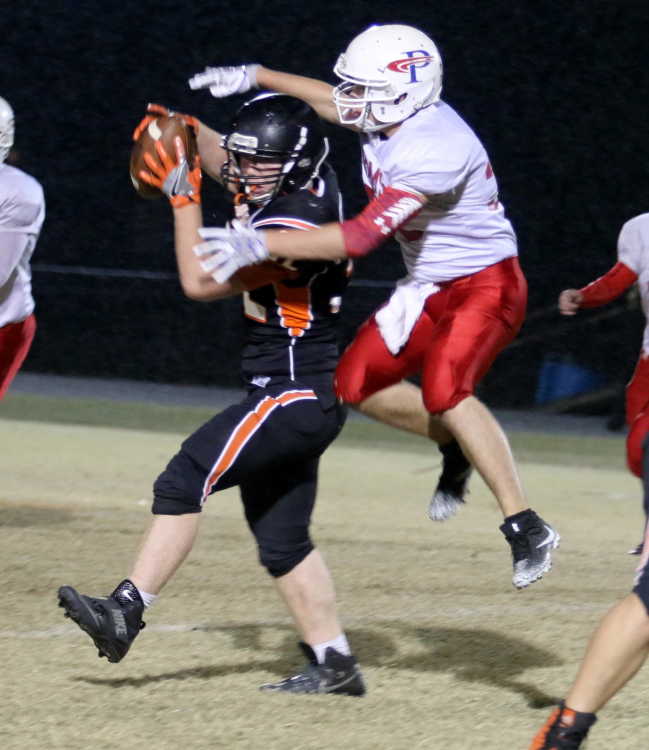 With an on and off rain in the first half, Harrisburg (3-6, 2-5) fell behind 24-0 to Paragould and with a steady rain in the second half the Junior Hornets had ball handling troubles and could never get any momentum going as they dropped their season finale to the Junior Rams 24-0.
Skylar Duncan returned the opening kick-off for Harrisburg out to their own 43-yard line. The Junior Hornets moved the ball to midfield before having to punt the ball away. Colby Summers' punt was downed at the Paragould 17-yard line with 6:02 left. The Junior Rams moved the ball to the 25-yard line before a screen pass went 75 yards for a Paragould touchdown making it 6-0. The two-point conversion run was good to make it 8-0 Junior Rams with 3:48 left. Brylan Honeycutt returned the ensuing kick-off for Harrisburg out to his own 33-yard line. Drew Wright scrambled out of the pocket for a nice gain as the Junior Rams were flagged for a face mask moving the ball to Paragould 43-yard line. Facing fourth and three, Wright dumped a screen pass to James Pender who rumbled down to the Junior Rams' 28-yard line. The quarter ended with Harrisburg on the Paragould 26-yard line.
Full game article in November 2 edition of the PCDT!