EPC drops road conference game to Earle
Friday, November 10, 2017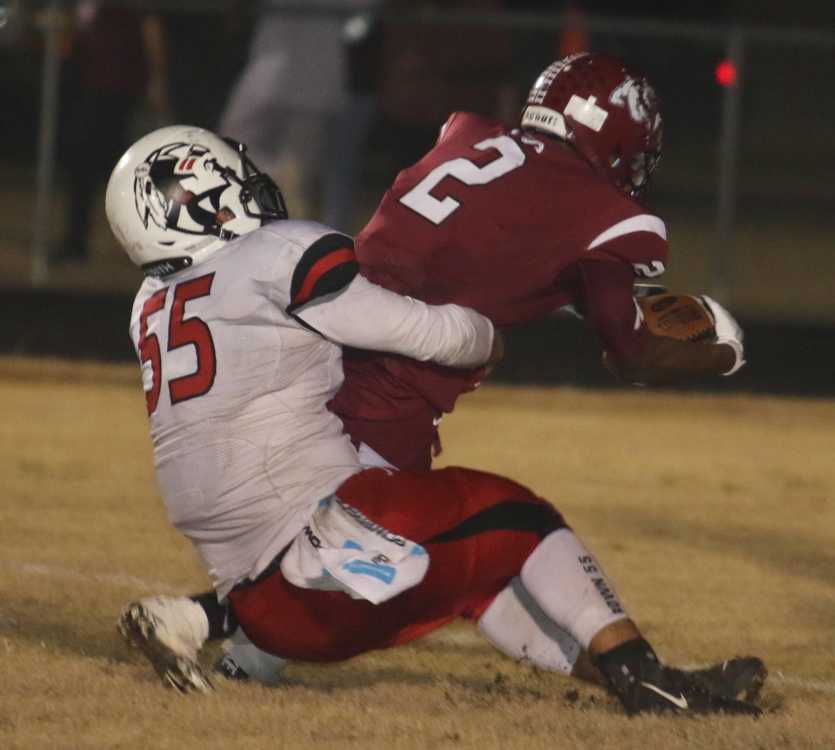 EPC (7-3, 4-2) scored on their first possession of the game only to see Earle scored the next 58 points en route to a 58-6 win last Thursday in Earle. The loss gives the Warriors the third seed in the conference as they will host Lavaca in the opening round of the Class 2A state football playoffs on November 10.
Earle's kick-off went out of bounds giving EPC the ball at their own 35-yard line to start the game. The Warriors got Earle to jump on back to back fourth and three plays to keep the drive alive before Preston Rains found Andrew Harston behind the Bulldogs' secondary for a 43-yard touchdown pass with 8:24 left. Rains was sacked on the two-point pass play to leave the score 6-0 EPC. Harston came up big on defense for EPC with an interception at the Warriors' 36-yard line with 7:38 left. Rains hit Constant with a pass to the Earle 44-yard line. EPC didn't gain a yard on four downs as they turned the ball over to Earle. The Bulldogs took advantage of the turnover as they drove 56 yards for a score and a successful two-point play to make it 8-6 Earle with 51 seconds left. Eric Driver returned the ball to his own 26-yard line for the Warriors' next possession. The quarter ended during the EPC drive with Earle up 8-6.
Pick up a copy of the November 9 PCDT for complete game story!!