ASUN-Marked Tree celebrates 50 years
Monday, November 13, 2017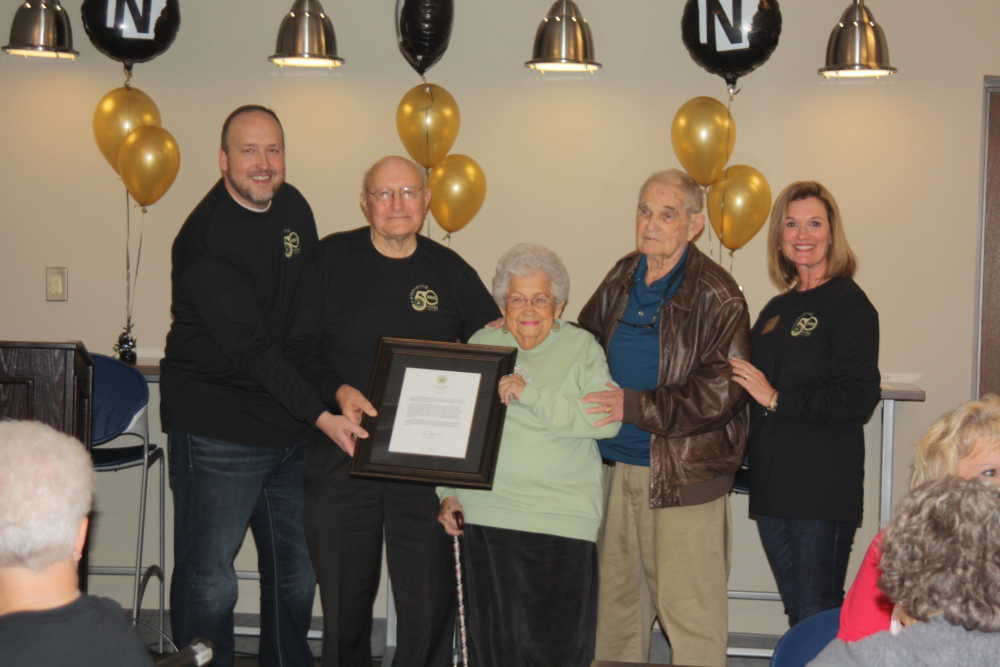 Arkansas State University-Newport's Marked Tree campus recently celebrated 50 years since it opened as Delta Vocational Technical School.
Delta Vocational Technical School opened in Marked Tree in 1967. Bill Stanley served as the school's first director. Stanley said the whole thing started with the Vocational Act of 1957, and he was later tasked with putting together the staff for the school. They held their first classes in August of 1967 with with 17 staff members and offered seven vocational programs. "I felt like we put together one of the greatest teams," Stanley said, noting that many students who came through would go on to work there as well and that most who came to work there made it a lifelong career. "I felt like we never lost a person," Stanley said.
That first year, 71 students were enrolled. It was one of the first post-secondary vocational technical schools established in the state. The school eventually became known as Delta Technical Institute. It merged with Arkansas State University in 2001 to become ASU Technical Center in Marked Tree. Then in 2008, it became the Marked Tree Campus of ASU-Newport.
"Thousands of lives have been impacted at this institution," said ASU System President Charles Welch.
"My father's dream was to have a junior college in town," said Marked Tree Mayor Mary Ann Arnold, adding that she has been pleased to see the school grow to fulfill that dream and that as the school as matured, it has become more involved in the community.
"It's been nothing but great for me all my life," Stanley said.