Trumann students receive surprise visit from their heroes
Monday, November 13, 2017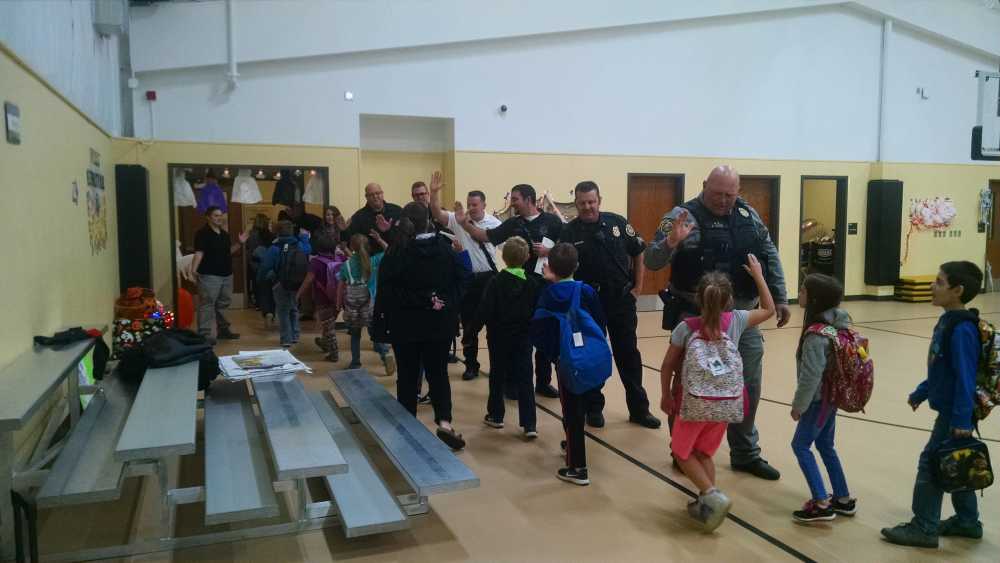 This year, students at Trumann School District have been learning about strategies to help improve their lives by using principles from the book "The Energy Bus" by Jon Gordon.
According to Kimberly Stevens, the district's Gifted and Talented Program Coordinator, students have been learning different principles each month based on the book that help them to focus on establishing goals and devloping personal responsibility. Previous months this year have included lessons about being the driver in one's life and creating a positive vision. For November, the principle students were introduced to was "Drive with Purpose."
Students at Trumann Elementary participated in an assembly on Nov. 1 where they reviewed the prinicples they've learned so far and learned about the new one. GT student Emma Smith explained to them that a goal without a plan is just a wish, while students Megan Holmes and Brynna Greer shared the goals and dreams of several Elementary students from posters and drawings students had created.
Upon sharing the posters, a pattern emerged: several students had expressed dreams of being police or firefighters. And the school had a special treat for the students as they had invited the city's police and firefighters to be honored at the end of the presentation. Art students created thank you cards for them and presented them with yellow mums. And all the children enjoyed meeting with them.