Kathy Grissom
Thursday, November 16, 2017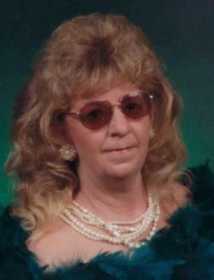 TRUMANN - Ms. Kathy Joan Smith Grissom, 52, departed this life Saturday, November 11, 2017 at the family residence. She was born Wednesday, September 1, 1965 in Harrisburg, Ark., and had lived over 20 years in Trumann. She was a homemaker and of the Pentecostal faith. She loved animals, reading a good book and loved listening to music. She was preceded in death by her mother, Sandra Kay Dobbins.
She is survived by her dad, James E. and Linda Dobbins of Harrisburg; three brothers, Michael E. Dobbins and Billy Wayne Dobbins, both of Trumann and Delton Ray and wife Bridget Gwen Dobbins of Harrisburg; one step-sister, Stephanie Baxter and husband Robert of Harrisburg; two step-brothers, Brian Webb and wife Jamey of Caraway and Jonathan Webb and wife April of Harrisburg; several nieces and nephews and five great-nephews and one great-niece.
Funeral services were held Nov. 14 at Thompson Funeral Home with Rev. Rick Kimery officiating. Burial followed in Holly Springs Cemetery near Harrisburg, Ark.
Pallbearers were Jimmy Smith, Jackie Simpson, Jr., Benjamin Simpson, Zachary Cook, Brian Webb and Jonathan Webb. Honorary pallbearer will be Wesley Andrews.
An online register book can be signed at www.thompsonfuneralhome.net.