Junior Lady Warriors fall in classic play
Thursday, November 16, 2017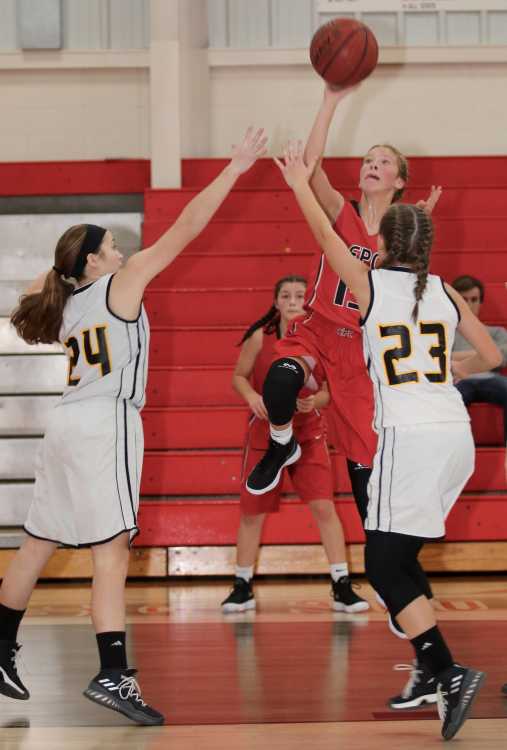 EPC fell behind early in the first quarter and could not claw their way out of it as they they fell to Sloan-Hendrix 49-29 in junior high basketball action in the Fight Like A Girl Cancer Classic this past Saturday in Marmaduke.
Kaylee Hood drilled a three-pointer for EPC to open the scoring only to see Sloan-Hendrix reel off the next ten points to make it 10-3 with 2:34 left. Abby Martinez scored inside for the Junior Lady Warriors before a three-ball from Sloan-Hendrix made the score 13-5 Junior Lady Greyhounds. Keragan Gordon hit one of two free throws, Sloan-Hendrix canned a three-pointer, Hood had a steal and lay-up before the Junior Lady Greyhounds scored inside to make the score 18-8 Sloan-Hendrix after one.
Complete game article in November 16 PCDT on newsstands now!