Warriors roll in opening round of state playoffs
Thursday, November 16, 2017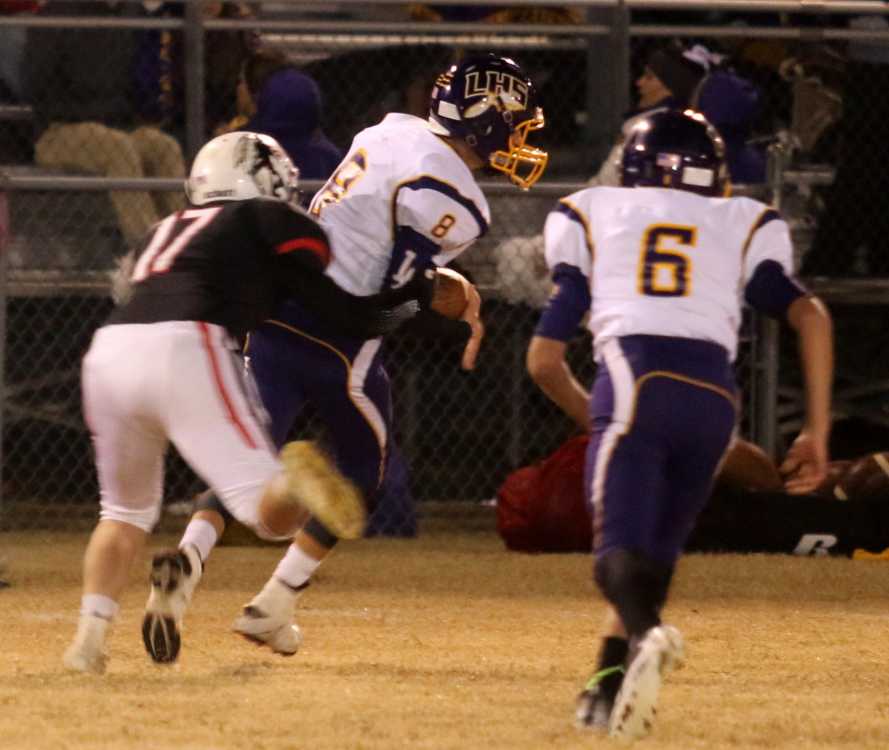 EPC (8-3) built a 28-6 lead by halftime over Lavaca and never looked back in the second half as they rolled to 52-6 win to advance to the second round of the Class 2A state football playoffs. EPC will travel to Harmony Grove for a second round game on Friday, November 17.
The Golden Arrows got the ball first and had trouble getting their offense going before Preston Rains intercepted a pass and returned it for a touchdown only to have it negated by a block in the back. Eric Driver capped the short 15 yard drive with a three yard touchdown run. Driver added the two-point conversion run to make it 8-0 EPC with 8:51 left. Lavaca didn't have much better luck moving the ball on their second possession. The snap on Lavaca's punt attempt sailed over the punter's head as the Warriors took over at the Golden Arrows' 13-yard line. Driver covered the 13 yards on the first play for a touchdown to make it 14-0. Drive again added the two-point run making it 16-0 EPC with 6:51 left. Lavaca started their next possession at their own 33-yard line and two player later they were at the Warriors' 45-yard line. Lavaca faked a hand-off left as the quarterback rolled out right and went 45 yards for a touchdown. Matt Brown broke through to make the stop in the backfield on the two-point try making the score 14-6 EPC with 5:26 left. The Warriors moved the ball to the Golden Arrows' 41-yard line before turning the ball over on downs with 3:19 left. Lavaca was forced to punt the ball back to EPC on their next series as the Warriors started on their own 32-yard line. The quarter ended with EPC driving with a 14-6 lead.
Full game story in the November 16 PCDT!