Hornets fall on the road at Westsdie
Wednesday, November 22, 2017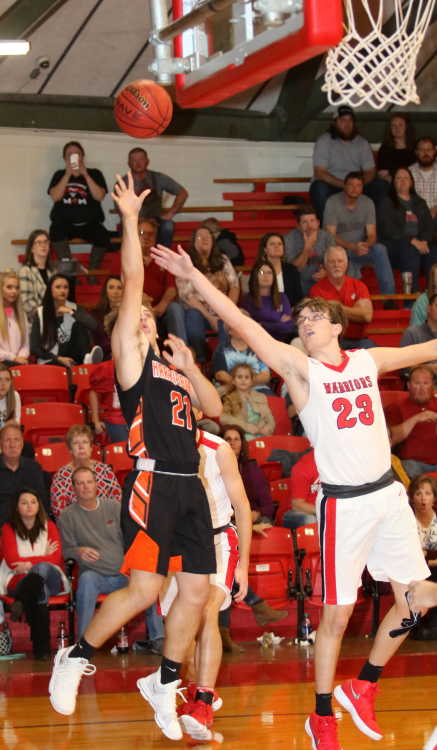 Harrisburg (3-1) was outscored 23-12 in the second quarter as Westside built an 18 point lead at the half before going on to win 67-40 this past Thursday in Jonesboro.
Westside opened the game with a three-pointer as Gavin Casebier tipped in a basket for Harrisburg to make the score 3-2 Warriors. Westside drilled two straight three-pointers before Casebier and Weston Stanford hit back to back jumpers to make it 9-6 Warriors as Harrisburg called a time-out. The Warriors scored the next six points after the time-out before Casebier made a reverse lay-up for the Hornets to make it 15-8 Westside with 3:04 left. The Warriors scored inside, Harrisburg to a three-ball and one of two free throws from Zach Biggers as Westside scored inside to make the score 19-12 Warriors at the end of one.
The Warriors canned back to back three-pointers for the first points of the second quarter as Stanford got inside for Harrisburg making the score 25-14 Westside. The Warriors reeled off the next nine points before Dylan Mathis hit two free throws for the Hornets to make it 34-16 Westside with 1:59 left. Westside scored inside, Stanford canned a trey for Harrisburg as the Warriors hit a three-pointer to make it 39-19 Westside. Walker Brown got inside for a score as Brennon Honeycutt hit a three-ball for the Hornets to make it 39-24 Warriors. Westside canned a three-pointer with 11 seconds left to take a 42-24 lead at the half.
Full game article in November 23 PCDT on newsstands now!