Charles DuBoise
Tuesday, November 28, 2017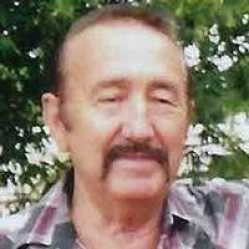 TRUMANN - Mr. Charles Ripley "Rip" DuBoise, 79, departed this life on Sunday, November 19, 2017 at the family residence. He was born Thursday, May 12, 1938 in Parkin, Ark., and lived most of his lifetime in Trumann. He was a Vietnam veteran of the U S Marine Corp, a fork lift operator and of the Baptist faith. He was preceded in death by his wife, Susie Fleming DuBoise; one son, Jimmy DuBoise; one sister, Peggy Owens; one brother, Keith Raymond; and his parents, Bennett and Lettie Bufford Raymond, Sr.
He is survived by one son, James "George" DuBoise and wife Pam of Trumann; two daughters, Toni DuBoise and special friend Donya of Trumann and Sheena Farmer and husband Vern of Jonesboro; one brother, Bennett "Buley" Raymond, Jr.; two sisters, Sandra Thomas and Jo Dean Brown; seven grandchildren, Bobby Grant, James Charles Grant, Bruce Grant, Jenny DuBoise, Tisha DuBoise, Preston DuBoise and Brandie Grant; and twelve great-grandchildren, Cadance, Jimmy, Summer, Kevin, Hunter, Tanner, McKinna, Jayla, Hannah, Owen, Gage and Jesslynn and four great-great-grandchildren.
Funeral services were held Nov. 22 in the chapel of Thompson Funeral Home in Trumann with Rev. Larry Loggins officiating. Burial followed in Pine Hill Cemetery in Jonesboro, Ark.
Pallbearers were Chuck Grant, Bruce Grant, Bobby Grant, Cissi DuBoise, Preston DuBoise and Michael Moody. Honorary pallbearers were Kevin Blagg, Sr., and Mitchell Long.
An online register book can be signed at www.thompsonfuneralhome.net