Lady 'Jackets win opener of WBC tournament
Thursday, November 30, 2017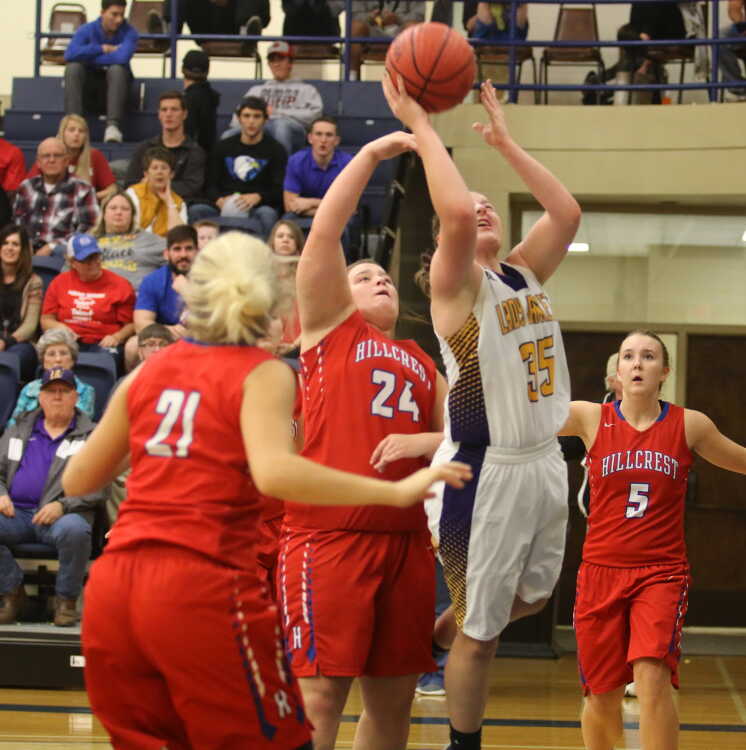 Bay jumped out to a 20-4 first quarter lead before going on to a 50-30 win over Hillcrest in the Williams Baptist College high school tournament this past Monday in Walnut Ridge. Bay got a bye in the first round.
Kaylee Crain got Bay on the board first with a stick back basket before Mallory Hartley hit two free throws for the Lady 'Jackets to make it 4-0. Sarah Blackman hit a running jumper in the lane, Abby Frisby canned a three-pointer as Blackman added a jumper making it 11-0 Bay with 3:00 left. Hillcrest hit a three-pointer for their first points only to see Hartley hit two free throws and add a steal and layup to make the score 15-3 Lady 'Jackets. Hillcrest hit one of two free throws before Blackman hit a three-pointer before scoring inside with six seconds left to make it 20-4 Bay after one.
Full story in the November 30 edition of the PCDT!