Bay holds on for win over Pocahontas
Thursday, November 30, 2017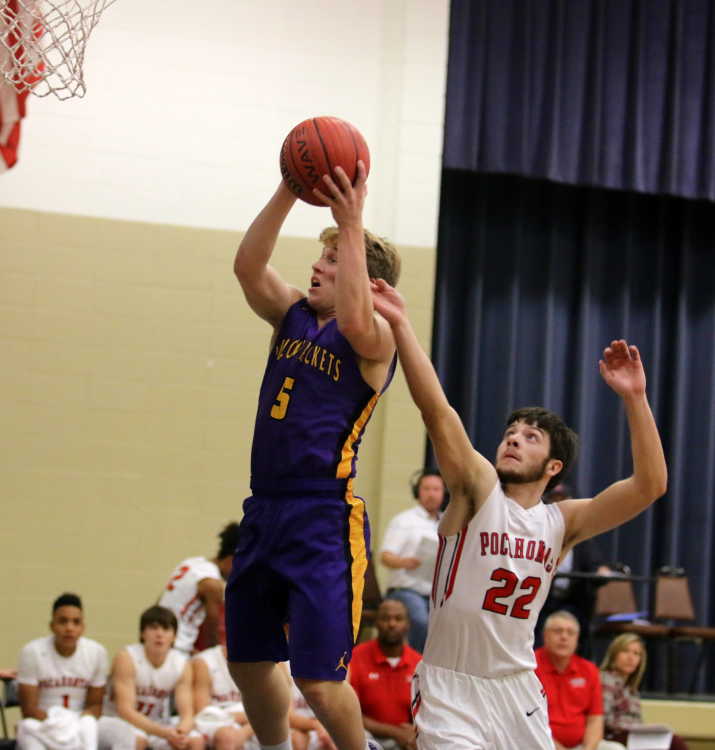 Josh Willard and Tyler Hartgen combined to hit three of four free throws to help Bay beat Pocahontas in second round action of the Williams Baptist College high school tournament this past Monday in Walnut Ridge.
Hartgen scored inside to give Bay the early 2-0 lead only to see the Redskins score the next eight points to go up 8-2 with just over four minutes left. Layne Austin hit a running jumper, Dax Gibson got inside for a score before Austin added two free throws as Bay tied the game at 8 with 1:09 left. Pocahontas hit one of two free throws. Austin canned a three-pointer for the 'Jackets as the Redskins added two free throws to make the score 11-11 at the end of the first quarter.
Complete game article in the November 30 PCDT!