Hornets hang on for win over Gosnell
Thursday, November 30, 2017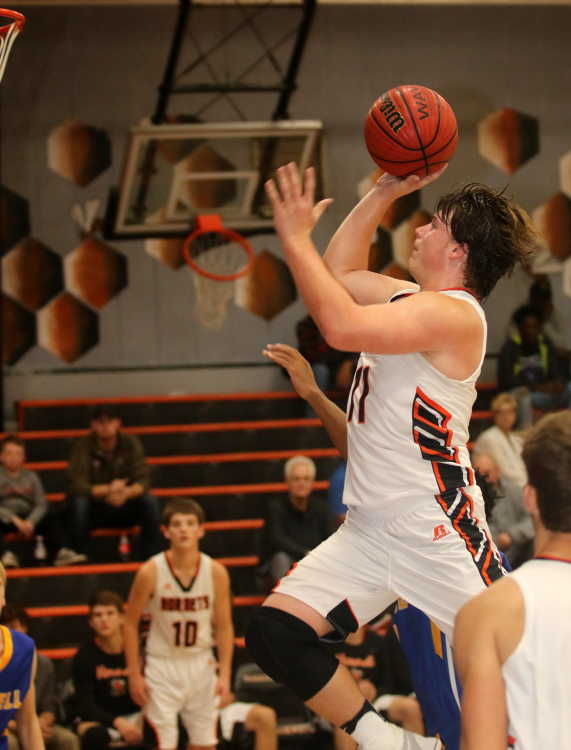 Harrisburg let an eight point halftime slip away in the second half before a strong fourth quarter carried the Hornets to a 48-45 win over Gosnell at the Hornet's Nest this past Tuesday.
Gosnell got on the board with a steal and layup before Gavin Casebier scored inside, Walker Brown canned a three-pointer and Casebier scored inside again to give the Hornets a 7-2 lead. The Pirates made back to back baskets to cut the lead to 7-6 with 2:06 left. Dylan Mathis drove in for a layup, Gosnell scored down low before Brown hit a jumper in the lane for Harrisburg to make the score 11-8 Hornets after one.
Full game article in November 30 edition of the PCDT!