Junior Lady Wildcats roll to win over Gosnell
Thursday, December 7, 2017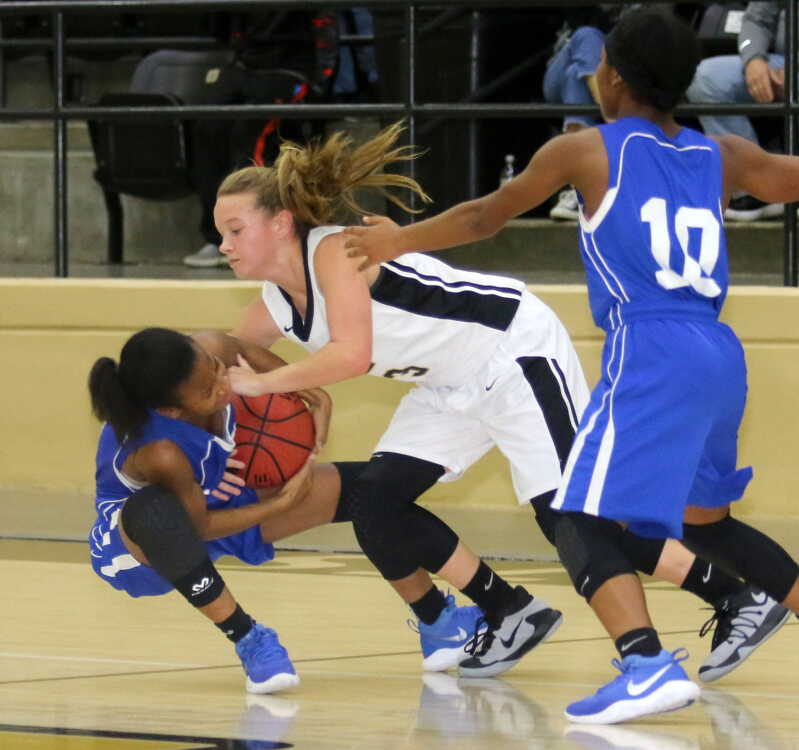 Trumann used a 9-0 run in the middle of the first quarter to open a double digit before going on to beat the Gosnell Junior Lady Pirates 51-29 this past Thursday at Wildcat Gym.
The Junior Lady Wildcats opened the game by scoring the first six points as Kayde Jones scored inside, Hannah McClaughlin followed with an inside score as Kayde Jones put back an offensive rebound to make it 6-0 Trumann. Gosnell cut the lead to 6-4 with back to back baskets as Caroline Morgan make a layup from the Junior Lady Wildcats to make the score 8-4 Trumann with 3:44 left. Gosnell scored inside before Trumann reeled off the next nine points to make it 17-6 Trumann. Kayde Jones started the run with two free throws, McClaughlin and Haley Mathis both scored inside baskets as Kayde Jones scored inside and added one of two free throws. Gosnell hit a jumper only to see Christina Jean-Paul get back to back baskets for Trumann before Kayde Jones hit one of two free throws after being fouled at the buzzer to give the Junior Lady Wildcats a 22-8 lead at the end of one.
Kayde Jones drilled a three-pointer for Trumann to open the second quarter as Jean-Paul converted an old-school three-point play for the Junior Lady Wildcats to make it 28-8 Trumann. Gosnell converted an conventional three-point play only to see Morgan score the next six points for Trumann with a stick back baskets and back to back steals and layups to run the score to 34-11 Junior Lady Wildcats with 4:04 remaining. The Junior Lady Pirates drilled a three-pointer, Kayde Jones hit two of four three throws on back to back trips to the line before Gosnell hit two free throws to make the score 36-16. Morgan hit two free throws for Trumann with four seconds left making it 38-16 Trumann at the half.
Full game article in December 7 edition of the PCDT!