Lady Yellowjacekts claim WBC tournament title
Thursday, December 7, 2017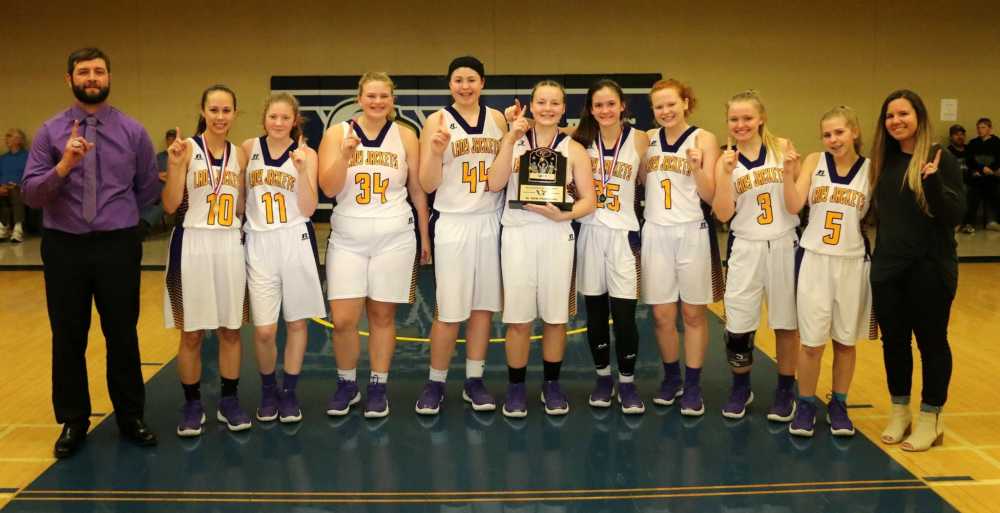 Bay outscored Pocahontas 9-7 in the overtime period to post a 52-50 win over the Lady Redskins to win the championship game of the Williams Baptist College high school tournament this past Saturday in Walnut Ridge.
Pocahontas scored the first points of the game with a jumper before Olivia Ferguson canned a three-pointer for Bay to make it 3-2 Lady 'Jackets. The Lady Redskins reeled off the next nine points to go up 11-3 with 2:47 left. Bay answered the Pocahontas run with the next 12 points as Mallory Hartley scored inside, Abby Frsby drilled a three-ball, Sarah Blackman drove in for a layup, Frisby drilled another three-pointer and Blackman added a jumper in the lane to make it 15-11 Bay. Pocahontas scored inside to make the score 15-13 after one.
The Lady Redskins hit two free throws for the first points of the second quarter to tie the game only to see Bay score the next 10 points with Frisby hitting one of two free throws, Hartley scoring inside before hitting two free throws, Frisby netting a three-pointer and Blackman scoring off the fast break to make it 25-15 with 2:13 left. Pocahontas scored inside as Frisby canned a trey for Bay with just over a minute left to make the score 28-17 Lady 'Jackets at the half.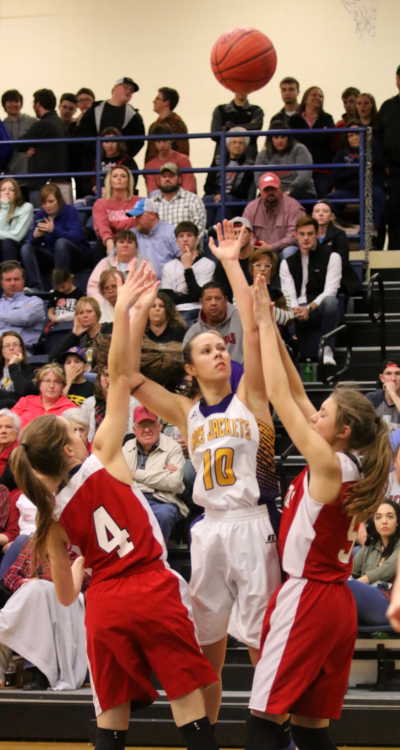 Complete game story in December 7 PCDT on newsstands now!