Marked Tree beats Trumann for Jennings title
Thursday, December 14, 2017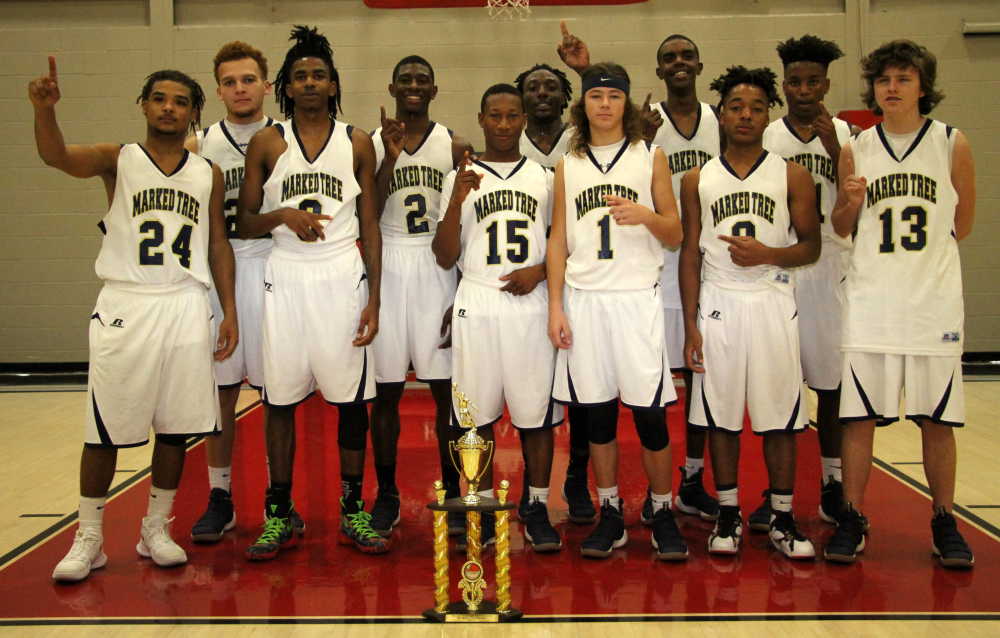 Marked Tree jumped out to a double digit lead over Trumann by halftime before surviving the Wildcats' run to start the fourth quarter as the Indians posted a 61-50 win to take home the championship trophy of the Gerald Jennings Boys' Tournament being played in Lepanto.
The Indians came out blazing as they jumped out to a 13-0 lead. Trayvius Brown opened the scoring with a basket inside, Paul Coleman hit one of two free throws, Trayvius Brown canned a three-pointer, scored off the fast break and drilled another three-pointer before Colby Malone got a steal and layup with 3:12 left. Back to back baskets from Trumann's Ben Turner made it 13-4 as Coleman scored from the paint for the Indians making it 15-4. Turner hit a jumper in the lane before netting a three-pointer for the Wildcats to cut the lead to 15-9. Jack Brown's jumper in the lane for Marked Tree with four seconds left in the quarter made the score 17-9 Indians after one.
Marked Tree stretched the lead to 22-9 as Trayvius Brown got a steal and pulled up for a three-pointer and Markel Perry hit a jumper. Turner had a two-handed slam dunk for Trumann, AJ Johnson hit one of two free throws for the Indians, Alex Moses hit a jumper for the Wildcats as Perry scored inside for Marked Tree to make the score 28-13 Indians with 4:42 left. Zac Buchanan hit a jumper for the Wildcats, Malone answered with a jumper for Marked Tree, TJ McGuire scored inside before the Indians got a three-ball for Malone, an old-school three-point play from Perry and an inside basket from Coleman to make it 35-17 Marked Tree. Trumann got a jumper from MJ Barnes as Jack Brown drilled a three-pointer for the Indians to make the score 38-19 Marked Tree at the half.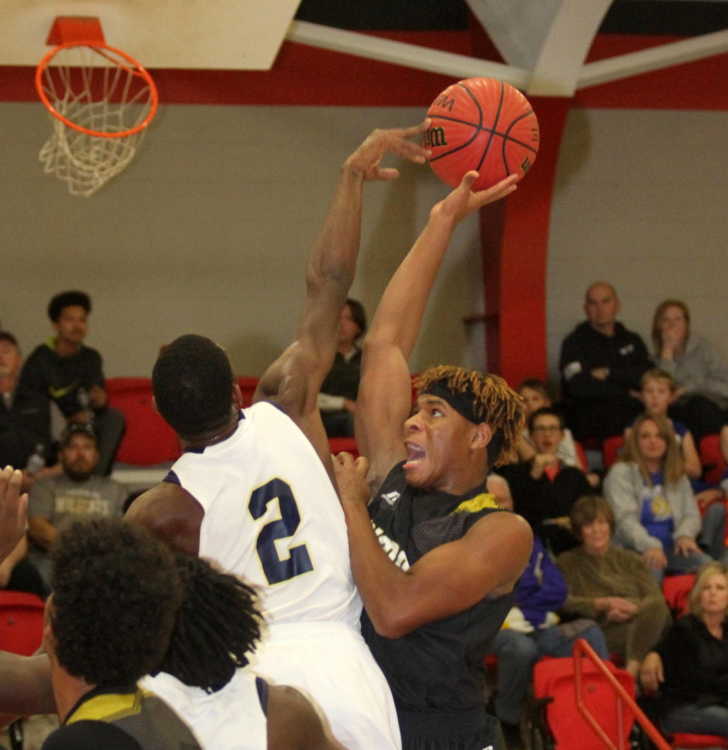 Pick up a copy of the December 14 PCDT for full game story!