Ryan Adams
Tuesday, December 19, 2017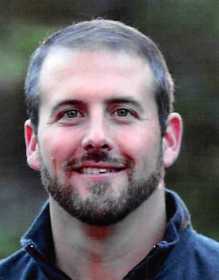 CHELMSFORD, MASSACHUSETTS - Ryan Kelly Adams, 37, of Chelmsford, Mass. and Camden, Ark., passed away on Wednesday December 13, 2017. He was the beloved husband of Candi (Davis) Adams for over 14 years, and loving father of Colin, Ellie, and Jonathan. Ryan was the son of James "Ronnie" and Karen (Kelly) Adams of Trumann, Ark.
Ryan was employed as the Operations Engineering Sr. Manager for Lockheed Martin in Chelmsford, and he had worked at Lockheed Martin Camden Operations since 2004. He graduated from the University of Arkansas in 2004 with a Bachelorís degree in Mechanical Engineering and in 2008 with a Masterís in Operations Management.
He sincerely cherished all the time he spent with his family. Ryan had a love for reading, games, sports, and movies that was passed along to his children. He loved college football and was a true Razorbacks fan. He was compassionate and kind and will be dearly missed by his family and friends.
In addition to his wife, children and parents, Ryan is survived by his sisters and brothers-in-law, Deanna & John Neldon of Liberty, Mo. and Kelly & Nathan Gates of Coweta, Okla.; his mother-in-law, Cheryl Davis of Jonesboro, Ark.; his father-in-law, Rick Davis and his wife, Amy of Battle Creek, Mich.; brothers and sisters-in-law, Sara & James Pontillo of Jupiter, Fla., Michael Valerio of Palm Beach Garden, Fla., Samantha & Brandon McGowan of Pleasant Shade, Tenn., Kelly & Cody Grammer of Battle Creek, Mich., Nathan Davis of Battle Creek, Mich.; 13 nieces and nephews; seven aunts and uncles; and many dear friends and coworkers. He is preceded in death by his maternal grandparents, Bob and Dot Kelly, paternal grandparents Ernie and Emma Adams; brother-in-law, Matt Holbrook, and best friend, Jonathan Schmidt.
A private service was held at Blake Chelmsford Funeral in Chelmsford. Relatives and friends are invited to a celebration of Ryan's life to be held on Friday, December 22 at 1:00 pm at First United Methodist Church, 121 Harrison Ave. SW in Camden, Ark. For those who wish, donations in loving memory of Ryan can be made to: The HUB of Camden at www.camdenchc.org or 1115 Fairview Road, Camden, AR 71701.