Junior Warriors fall to Cross County
Thursday, December 21, 2017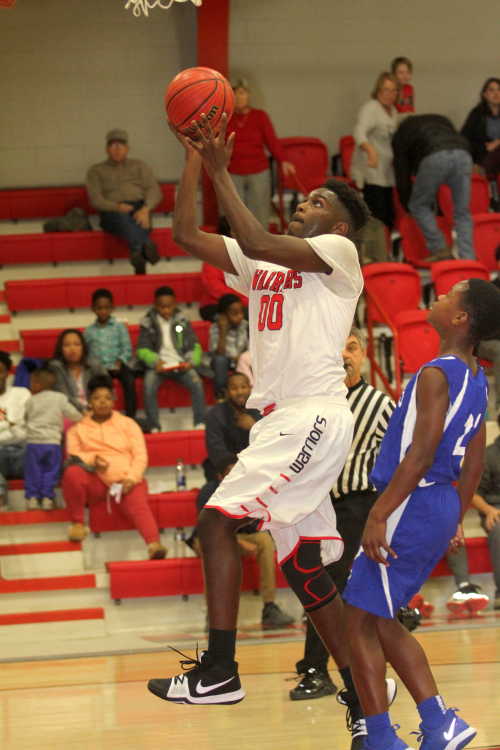 EPC let a double digit halftime lead slip away with a two point third quarter as they lost 41-34 to Cross County in basketball action this past Thursday in Lepanto.
Gavin Constant gave EPC an early 1-0 lead with one of two free throws at the Junior Thunderbirds scored inside to make 2-1 Cross County. Josh Gilmore scored inside for the Junior Warriors, Cross County scored inside, Preston Rains got a basket in the paint for EPC as the Junior T'birds got a basket down low to make it 6-5 Cross County with 2:10 left. Jamario Burrus scored back to back baskets for EPC to give the Junior Warriors a 9-6 lead after the first quarter.
The Junior Warriors scored the first seven points of the second quarter as Gilmore hit one of two free throws, Burrus got a stick back off Gilmore's missed free throw and Rains scored inside and added a fast break basket to make the score 16-6 EPC with 3:10 left. Cross County got a steal and layup, Burrus scored inside for EPC, the Junior Thunderbirds canned a three-ball only to see the Junior Warriors get a stick back basket and one of two frees from Deuce Moore to make the halftime score 21-11 EPC.
Complete game article in December 21 edition of PCDT!