EPC cruises to win over Lady Thunderbirds
Thursday, December 21, 2017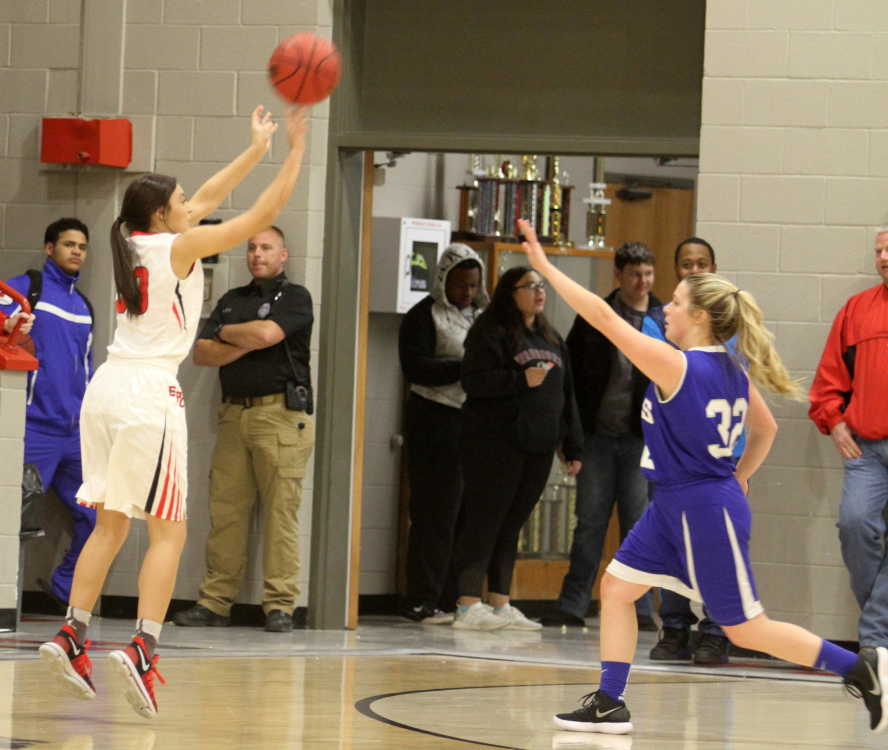 EPC jumped out to a 22-4 lead after the first quarter before going on to post a 62-31 win over Cross County last Thursday in girls' high school basketball action in Lepanto.
Cross County hit to free throws for an early 2-0 lead before Markiya Ward hit a three-pointer for EPC to make the score 3-2 Lady Warriors. The Lady Thunderbirds scored inside to make it 4-3 only to see EPC reel off the next 19 points. Bre Ward got a stick back baskets as Madison Wiggins scored eight straight points with back to back three-pointers and a steal and layup to make it 13-4 with 2:39 left. Tileyah Ward scored off the fast break, Wiggins scored inside, Bre Ward scored in the paint as Taylor Hannah canned a three-pointer to make it 22-4 EPC at the end of one.
Cross County scored the first four points of the second quarter as Kayla Reed hit a three-pointer before Wiggins hit one of two free throws and followed with a three-ball to make the score 29-8 EPC. The Lady Thunderbirds hit one of two free throws only to see the Lady Warriors score the next 11 points as Wiggins hit two free throws, Reel hit one of two free throws and Wiggins got a stick basket and then went coast to coast for a layup making the sore 36-9 EPC. Reel got a steal and layup before Wiggins got an easy basket off the break making it 40-9 with just over two minutes left. Cross County scored the next six points, Kalandra Madden stuck back an offensive rebound before the Lady T'birds hit two free throws to make the score 42-17 EPC at the half.
Pick up a copy of the December 21 PCDT for full story.