Fast start carries EPC to easy win
Thursday, December 21, 2017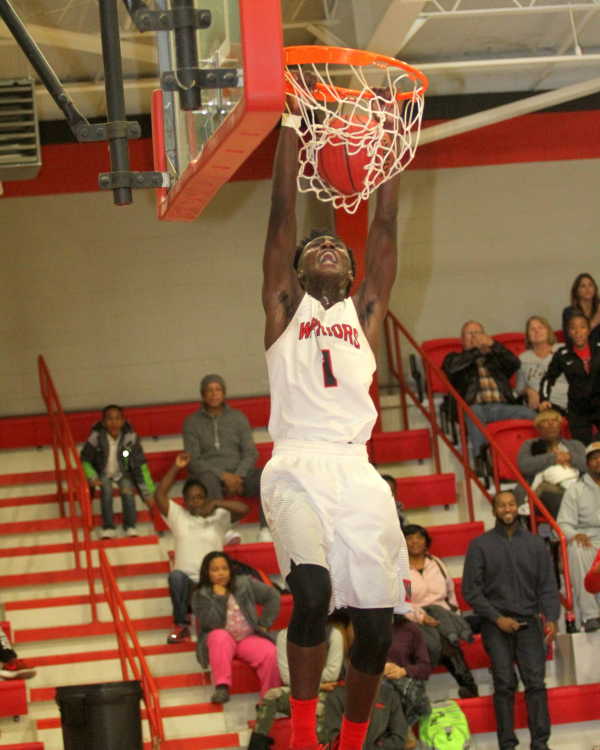 EPC jumped out to a 19-2 lead after the first quarter and never looked back as the Warriors breezed past Cross County 65-27 in high school boys basketball action last Thursday in Lepanto.
The Warriors scored the first eight points of the game as Jonathan Gilmore scored inside, Dee Buchanan scored off the break, Joplin got an easy layup and Buchanan scored inside making it 8-0 EPC. Cross County got on the board hitting one of two free throws before Gilmore made two free throws and Joplin hit a jumper making the score 12-1 Warriors. The Thunderbirds hit one of two free throws only to see Joplin hit a jumper, Gilmore get a stick back basket, Buchanan score off the break with Gilmore hitting one of two free throws making it 19-2 after one.
Buchanan scored off the break to open the second quarter before Ty Garrett hit a jumper to make the score 23-2. The T'Birds canned a three-ball, Gilmore scored inside for EPC before Cross County made back to back baskets making it 25-9 Warriors with 4:03 left. TJ Bush put back an offensive rebound for EPC, Cross County drilled a three-pointer and adde two free throws before Buchanan hit two technical free throws to make it 28-14 EPC at the half.
Complete game article in December 21 edition of the PCDT!