Hornets ousted in opening round of NEA tournament
Thursday, December 21, 2017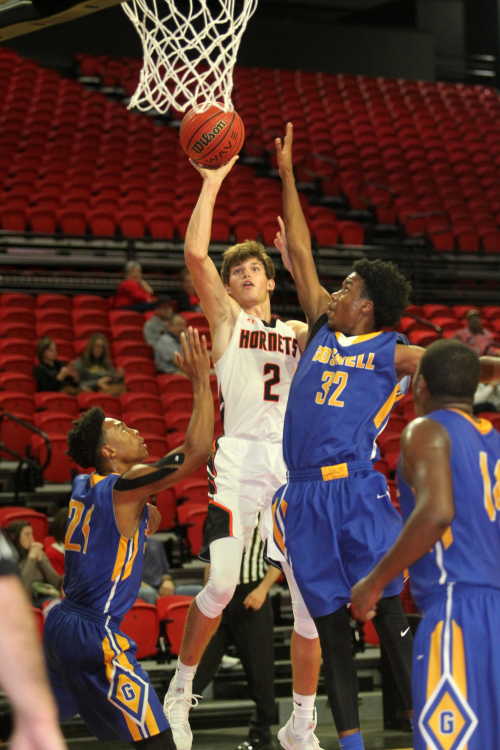 Harrisburg played Gosnell a close first quarter but it was Pirates after that as Harrisburg was handed a 73-39 loss this past Monday in opening round play of the NEA Invitational Tournament in Jonesboro.
Gavin Casebier hit a jumper in the lane for the Hornets followed by a three-pointer from Zach Biggers to make it 5-0 Harrisburg early in the opening quarter. Gosnell scored the next eight points to take an 8-5 lead before Walker Brown converted an old-school three-point play for the Hornets to tie the game at 8 with 1:51 left. The Pirates added a steal and layup and a three-pointer to make it 13-8 Gosnell after one.
Gosnell scored two quick baskets at the start of the second quarter to make it 17-8 as Harrisburg answered with a three-ball from Brennon Honeycutt, an old-fashioned three-point play from Weston Stanford and two free throws from Biggers to make it 17-16 Pirates with 5:37 left. Gosnell got a stick back basket as did Brown for Harrisburg to make the score 19-18 Gosnell. The Pirates scored the next seven points before Casebier had back to back scores for the Hornets to make it 26-22 Gosnell. The Pirates ended the quarter on a 12-2 run to take a 38-25 lead. Dylan Mathis hit two free throws for the Hornets' point during the run.
Grab a copy of the December 21 PCDT for full game story!