Bay cruises to win over Viola in NEA opener
Thursday, December 21, 2017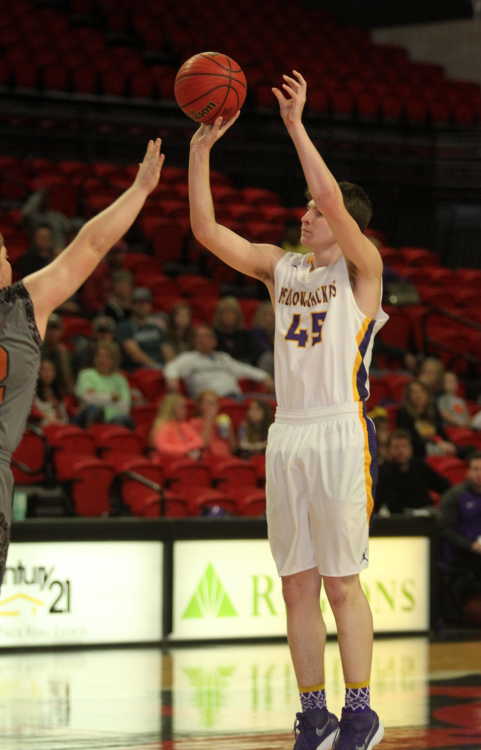 Bay jumped out to a 21-6 first quarter lead and never looked back as the Yellowjackets cruised to a 64-39 win in their opening round game of the NEA tournament this past Tuesday in Jonesboro.
Viola hit two free throws for the first points of the game as Bay's Aaron Jolly hit a three-pointer and followed with a jumper to make it 5-2 Yellowjackets. The Longhorns hit a jumper, Kyle McAdams hit a jumper for Bay as Viola scored inside to make the score 7-6 'Jackets with 4:18 left. Bay finished the quarter on a 14-0 run as Josh Willard hit a three-ball, Jolly canned a three-pointer with Willard connecting on a trey again to push the lead to 16-6. Slade Grove scored inside for the Yellowjackets before converting a conventional three-point play to make it 21-6 Bay at the end of one.
Grove converted another conventional three-point play to open the second quarter scoring as Viola scored inside to make it 24-8 Yellowjackets. Willard hit a jumper, Tyler Hartgen was good on one of two free throws before hitting a jumper as Jolly netted a three-pointer to push Bay's lead to 32-8 with just under three minutes left in the half. Viola hit two free throws, Willard drilled a trey for Bay, the Longhorns converted an old-school three-point play before adding a basket inside and two free throws to make the score 35-17 Yellowjackets at the half.
Complete game article in December 21 edition of the PCDT!