Lady Yellowjackets punch ticket to NEA tourney finals
Thursday, December 28, 2017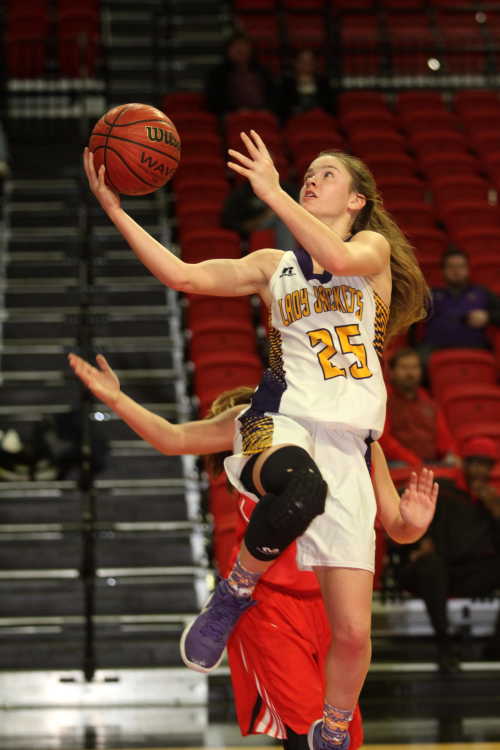 Bay built a double digit lead by halftime against Tuckerman before going on to post a 57-29 win this past Monday advancing the Lady Yellowjackets to the finals of the NEA Invitational Tournament being played at First National Bank Arena on the campus of Arkansas State University.
The Lady Bulldogs got out to a 5-0 lead before Bay got back to back three-pointers and one of two free throws from Sarah Blackman to make the score 7-5 Lady 'Jackets with 3:30 left. Tuckerman scored back to back baskets to make it 9-7 Lady Bulldogs only to see Bay get an old-school three-point play from Abby Frisby and a basket inside from Mallory Hartley to make it 12-9 Bay at the end of the first quarter.
Frisby canned a three-ball for Bay's first points of the second quarter as the Lady Bulldogs made back to back baskets to make the score 15-13 Lady Yellowjackets. Hartley made back to back for Bay as Tuckerman hit two free throws to make it 19-15 Bay with 4:16 left. Hartley converted a conventional three-point play for Bay before Lady Yellowjacket Olivia Ferguson hit back to back three-pointers to give Bay a 28-15 lead at the half.
Complete game story in December 28 PCDT on newsstands now!!