Jerry Jones
Wednesday, January 3, 2018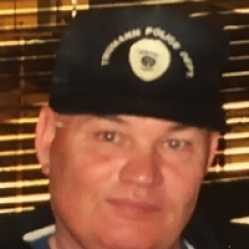 TRUMANN - Mr. Jerry Ernest Jones, 68, departed this life on Tuesday, December 26, 2017 at the family residence in Trumann, Ark. He was born Monday, April 18, 1949 in Harrisburg, Ark., and lived his lifetime in Trumann. He was a graduate of Trumann High School class of 1967, served 17 years as a Reserve Police Officer for the Trumann Police Department, and worked 32 years at Roach Mfg. He was a veteran of U.S. Army serving during the Vietnam War. Jerry was a member of Providence Baptist Church. He was preceded in death by his parents, Everett E. and Lois M. Cooper Jones.
Jerry was a devoted husband to his wife of 46 years, Bonnie Jones. He worked very hard to provide for his family whom he loved. He loved to hunt and fish in his spare time especially with his kids and grandkids. He will be missed by many.
He is survived by his wife Bonnie Jones, one son, Scotty Jones and wife Briana of Trumann; one daughter, Carrie Trego and husband Ron of Trumann; one brother, Terry Jones and wife Pauline of Trumann; and five grandchildren, Paige Raymond, Hannah Jones, Harley Jones, Braxton Trego and Max Trego.
Funeral services were held Dec. 30 in the chapel of Thompson Funeral Home in Trumann with Bro. Bobby Brooks officiating. Burial followed in Harrisburg Memorial Park Cemetery in Harrisburg under the direction of Thompson Funeral Home of Trumann.
Pallbearers were Reagan Parks, Kevin Hazelwood, Greg Wilson, Kevin Smith, Gary Henry and Shane Blagg.
An online register book can be signed at www.thompsonfuneralhome.net.