Controversial call gives Lady Yellowjackets NEA Invitational title
Thursday, January 4, 2018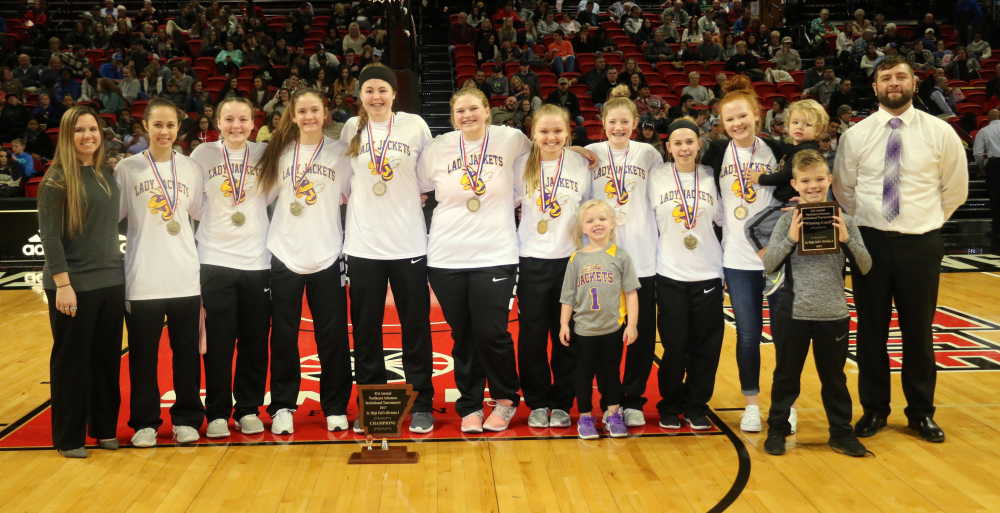 A great play by Mallory Hartley and Sarah Blackman at the end of the girls Division I championship game gave Bay (15-3) a 50-49 win over Riverside (20-1) last Wednesday at First National Bank Arena in Jonesboro. The controversy surrounding the play was the time left on the clock and if the shot was made before the final buzzer sounded. Each side will have their down opinions and the game will be discussed for the next several days.
Hartley opened the scoring for Bay with a basket inside as Riverside stuck back an offensive rebound to tie the game at 2. Hartley got a stick back basket for the Lady 'Jackets only to see the Lady Rebels can a three-pointer to make it 5-4 Riverside. Hartley nailed a three-pointer for Bay as Riverside connected on a three-pointer to make it 8-7 Lady Rebels with 2:57 left. Abby Frisby hit a runner in the lane for Bay only to see Riverside hit back to back three-pointers to make the score 14-9 Lady Rebels at the end of one quarter of play.
Bay got a jumper from Hartley and a three-pointer from Frisby to to tie the game at 14 as Riverside hit a jumper to make the score 16-14 Lady Rebels. Frisby netted back to back treys to give Bay a 20-16 lead before Riverside connected on a three-ball to make it 20-19 Bay with 4:18 left. Hartley hit a jumper in the lane for Bay before Riverside hit a jumper, a three-pointer and another jumper to take a 26-22 lead into halftime.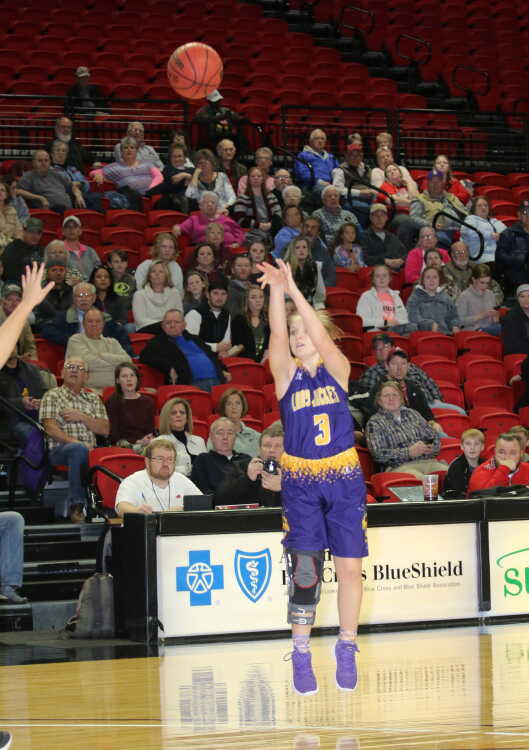 Full game article in January 4 edition of the PCDT!