Lady Warriors win opener at Kell Classic
Thursday, January 4, 2018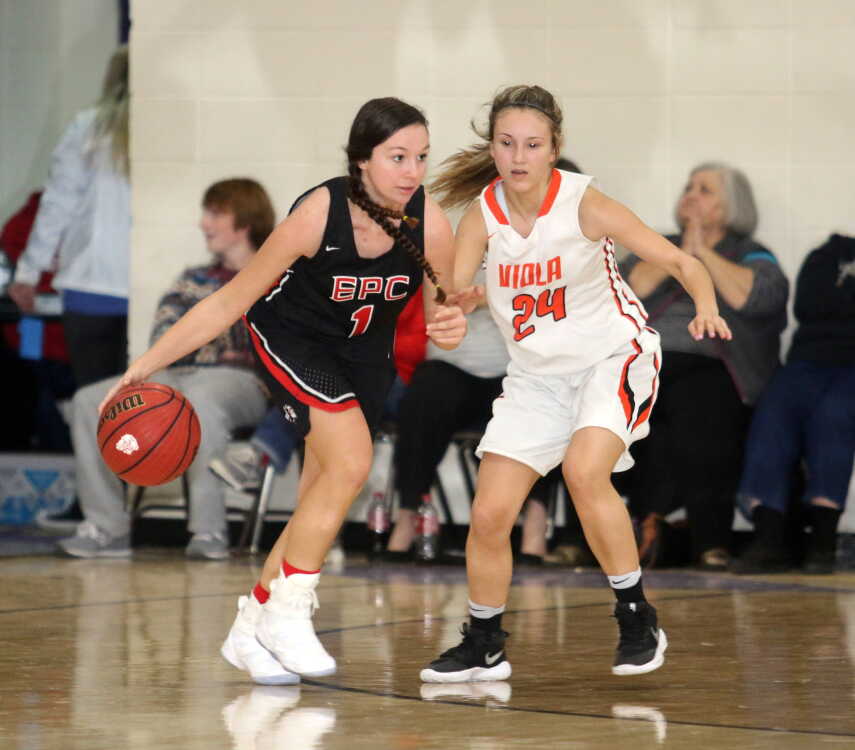 EPC jumped out to a 11-4 first quarter lead and built on that lead at the end of each quarter on their way to a 40-23 win over Viola this past Saturday in opening round play at Swifton.
Markiya Ward and Bre Ward got back to back steals and layups for EPC to put the Lady Warriors up 4-0 before Viola hit a jumper to make it 4-2. Markiya Ward hit a jumper, Tileyah Ward canned a three-pointer as Bre Ward scored inside to make it 11-2 Lady Warriors with 1:30 left. The Lady Longhorns added two free throws to make the score 11-4 at the end of one.
Bre Ward opened the second quarter scoring with a jumper in the lane for the Lady Warriors as Viola hit one of two free throws to make it 13-5 EPC. Madison Wiggins hit a three-pointer for the Lady Warriors before the Lady Longhorns hit three of four free throws over the next two minutes to make the score 16-9 EPC with 2:56 left. The Lady Warriors got one of two free throws from Kurstin Bryan and two free throws from Wiggins to make it 19-8 EPC at the half.
Pick up a copy of the January 4 PCDT for full game article!