Glen Davis
Monday, January 8, 2018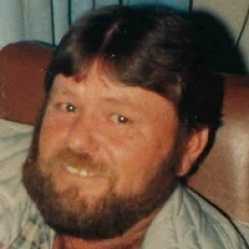 TRUMANN - Mr. Glen David Davis, 72, passed away Sunday, December 31, 2017 at Flo & Phil Hospice House in Jonesboro, Ark. He was born Sunday, April 29, 1945 in Trumann, Ark., to the late Wiley Hickman and Mary Juanita Taber Davis and lived most of his lifetime in Trumann. He was a veteran of US Army serving in the Vietman War, retired auto body repairman and was a member of Providence Baptist Church. He was preceded in death by two sisters, Greta Davis, Connie Davis, one brother, Jimmy Davis; one step-son, Lin Madden and his parents.
He is survived by three daughters, Glenda Davis of Jonesboro, Sherry Davis and husband Mohammed Benmhammed of Jonesboro, and Charlotte Sullins and husband Terry of Wynne; three step-sons, Bobby Madden of Fayetteville, N.C., Anthony Madden of Trumann, and Michael Madden of Wagram, N.C.; two sisters, Joan Pruitt and husband Carl of Trumann and Nina Riley and husband Glen of Jonesboro; two brothers, Jackie Davis and wife Betty and Marvin Davis and wife Chelsea both of Trumann; seven grandchildren, and nine great-grandchildren.
Funeral services were held Jan. 5 in the chapel of Thompson Funeral Home with Rev. Bobby Brooks officiating with military honors. Private burial followed at Jonesboro Memorial Park Cemetery in Jonesboro, Ark.
An online register book can be signed at www.thompsonfuneralhome.net