Gary "Peanut" Cunningham
Thursday, January 11, 2018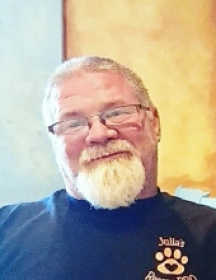 HARRISBURG - Mr. Gary Dale "Peanut" Cunningham, 56, departed this life Saturday, January 6, 2018, at his home.
He was born June 20, 1961 in Trumann, Ark., the son of the late Ray B. Cunningham and Sarah Ann Jones Cunningham.
Peanut was a sprinkler fitter most of his life but also was a truck driver and farmer. He loved hunting, fishing, camping and hanging out with people. His friends were his family and everyone else was his friends.
He is survived by two brothers, Jerry Cunningham of Harrisburg and James (Vickey) Cunningham of Bay; two nephews, James Wesley Cunningham of Trumann and Derrick Wade Cunningham of Fayetteville, Ark.; one niece, Angela Taylor of Harrisburg; two great nieces, Katlyn Cunningham of Trumann and Joshlyn Taylor of Harrisburg, and some very special friends, Amanda Trotter, Jessica Jones Walker, Braelynn Walker, Mykia Trotter and Jackson Trotter.
Funeral services were held January 10 at the Central Community Church with Bro. Alan Elkins and Bro. Bubba Reese officiating. Interment followed in Holly Springs Cemetery under the direction of Gregg-Weston Funeral Home of Harrisburg.
Pallbearers were Mark Holmes, Freddy Wilson, Jeff Lowery, Michael Trotter, Gerald Benson and Randall Loggins. Honorary pallbearers were the Harley Owners Group of Jonesboro, Healthsouth Rehab Staff, J.P.&O Staff, Terry Benson, John Benson, Jeff Richardson, Keith Lee, Barry Lee and Jeff Lee.
Family requests memorials be sent to the Wounded Warriors.
To send flowers or a remembrance gift to the family of Peanut Cunningham (Gregg-Weston Funeral Home), please visit our Tribute Store.